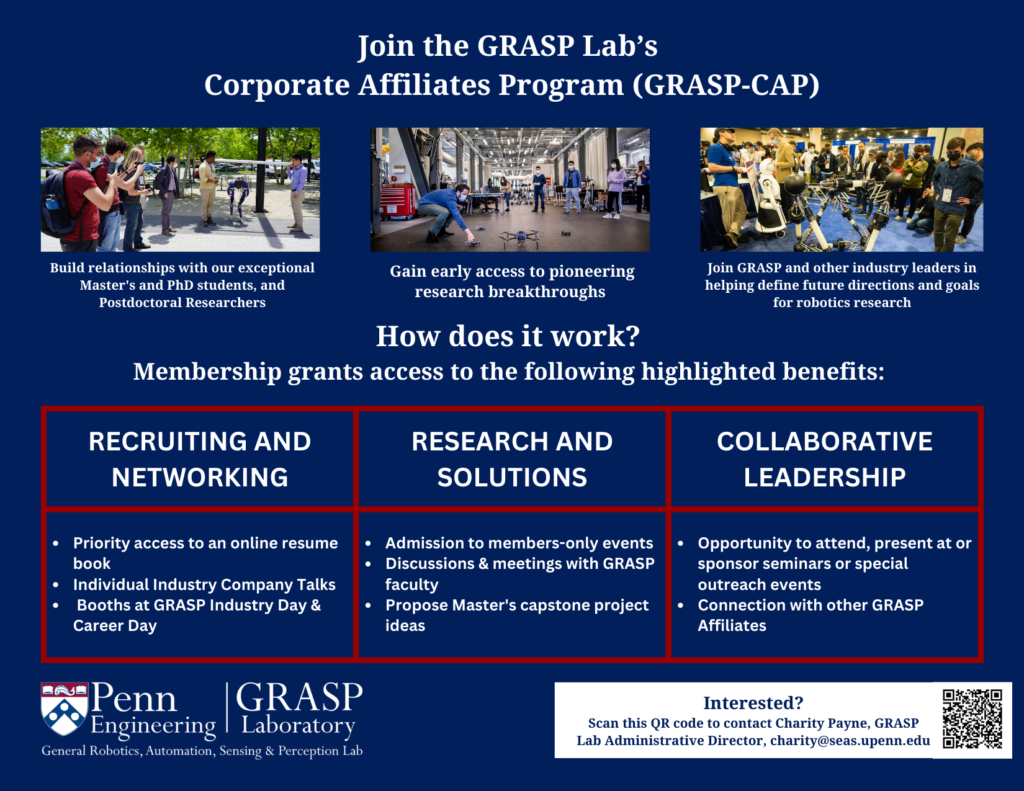 Join the new Corporate Affiliates Program with GRASP and reap the benefits of engagement with the world's premier robotics research lab.
The GRASP Corporate Affiliate Program is an annual membership between the GRASP Laboratory and an outside organization that would be interested in getting involved and connecting with the GRASP Lab through various opportunities on a high-priority basis. Membership provides these organizations with access to many benefits including those listed below and more!
The ability to propose capstone projects for Robotics Master's Students associated with GRASP
Invitations to members-only research seminars or visit days to GRASP; Early access to research ideas and directions
Waived registration for up to a fixed number of Member's employees to the Annual GRASP Industry Day Event & other GRASP networking events; Optional speaking invitations and participation in expo/recruiting booth
Prioritized access to GRASP's resume book and recruiting events for internship and employment opportunities
If you're interested in connecting with renowned research faculty and elite students at the cutting-edge of robotics, perception, AI/ML, dynamic control, and planning and would like to hear more, please contact Charity Payne, GRASP Lab's Administrative Director, by submitting your information here!