The third floor of the Pennovation Center is home to the Penn Engineering Research and Collaboration Hub (PERCH) which aims to bring together many different branches of engineering and applied science in a vibrant, collaborative research and development environment. Students, faculty, and staff from the School of Engineering and Applied Science will use this space designed to promote fundamental research and accelerate the lab‐to‐market technology transfer pipeline in robotics, internet of things and embedded systems.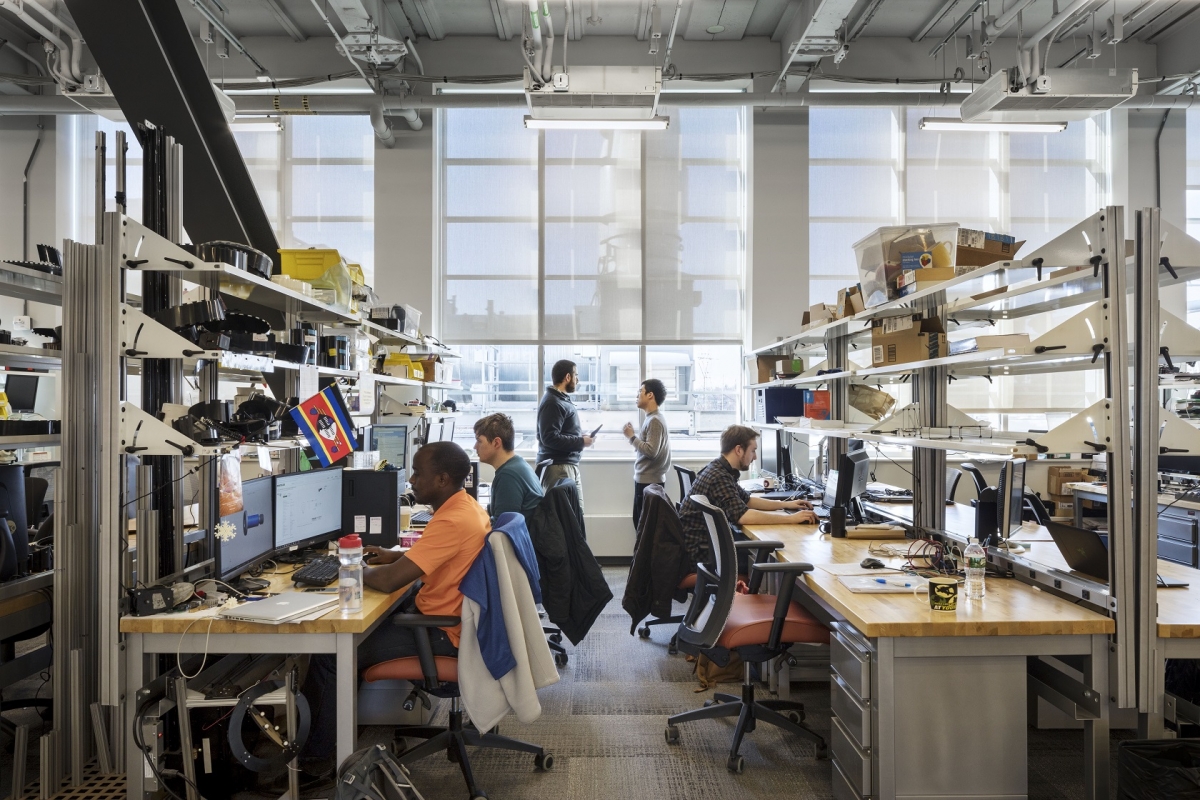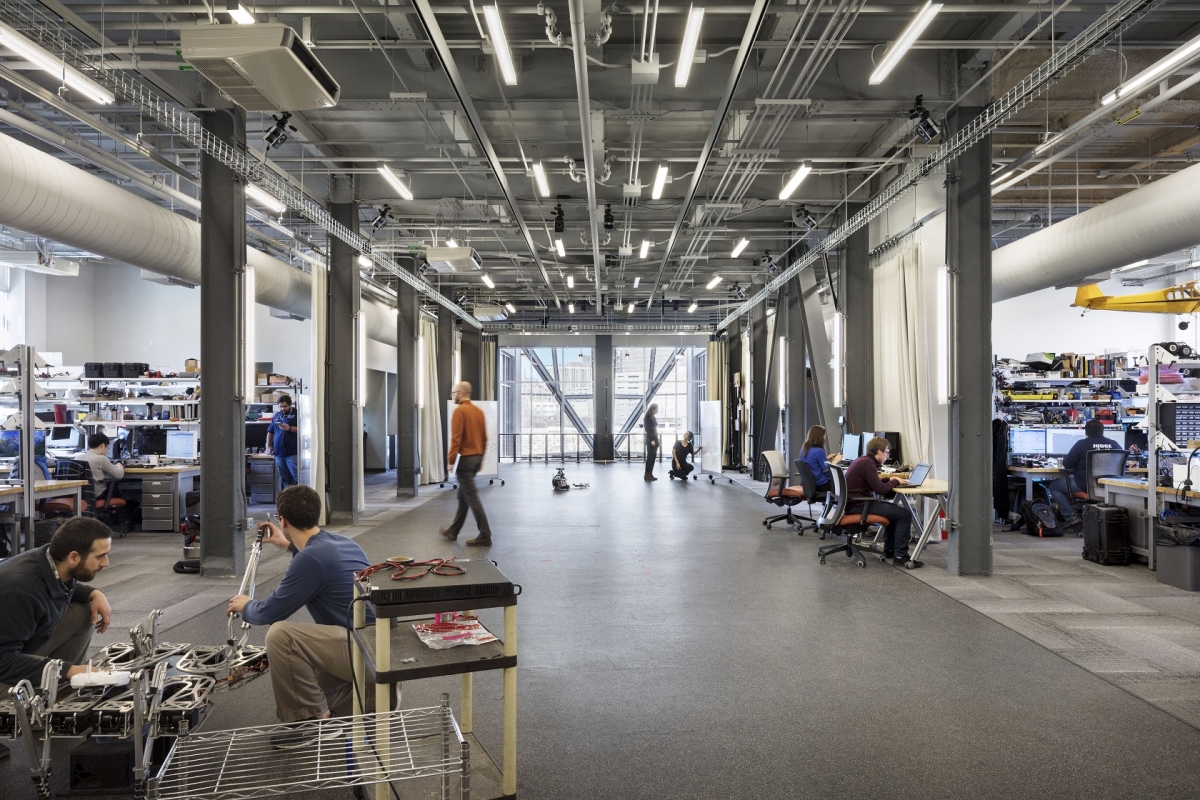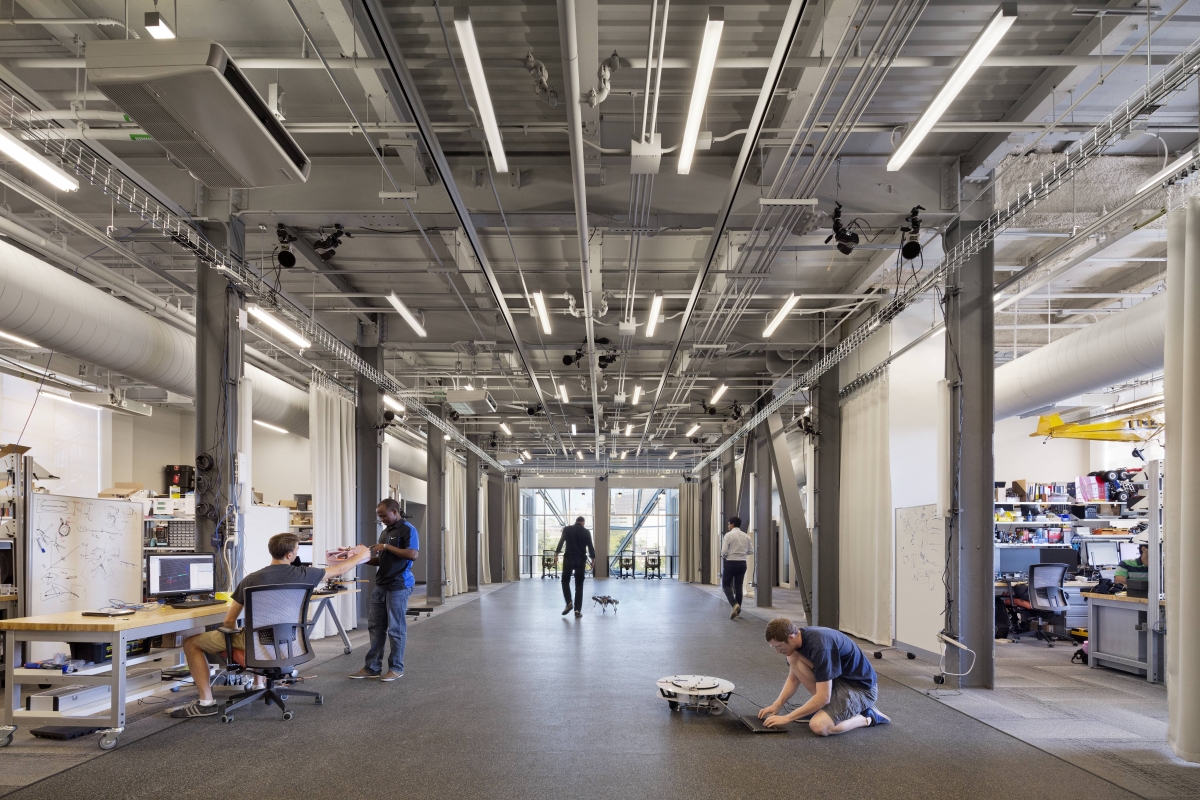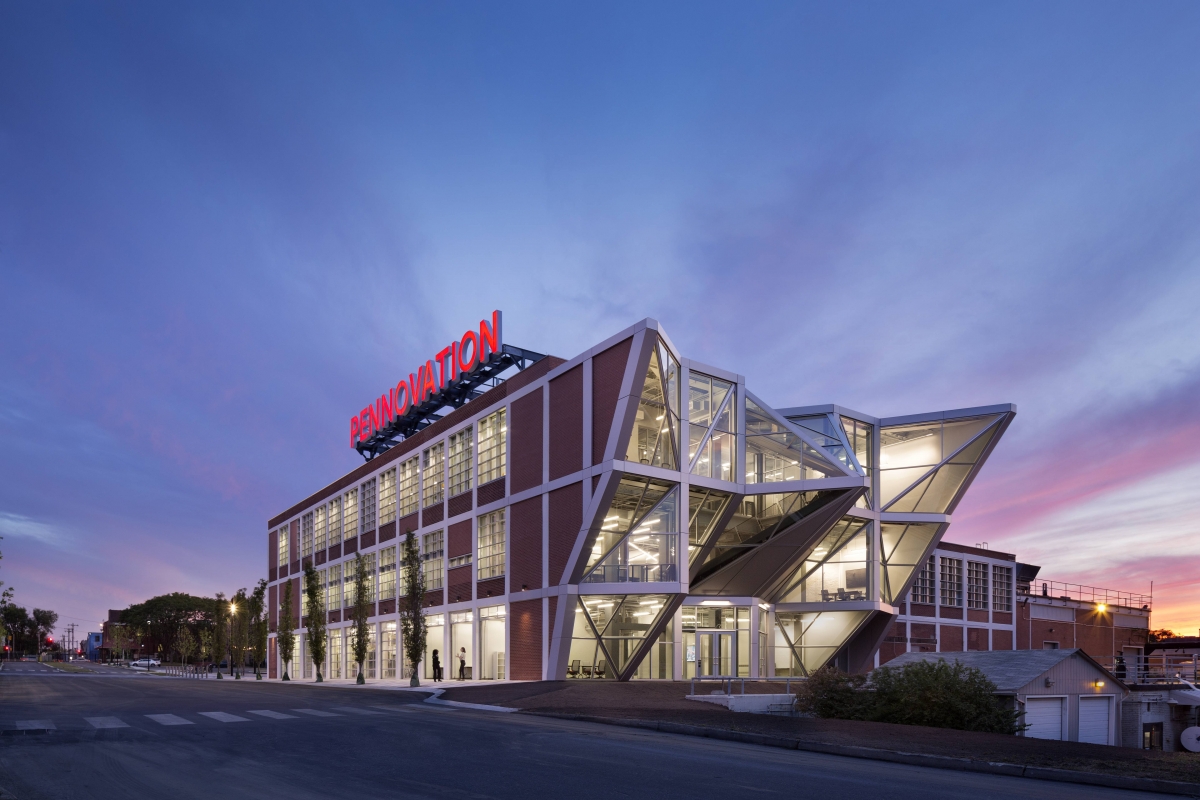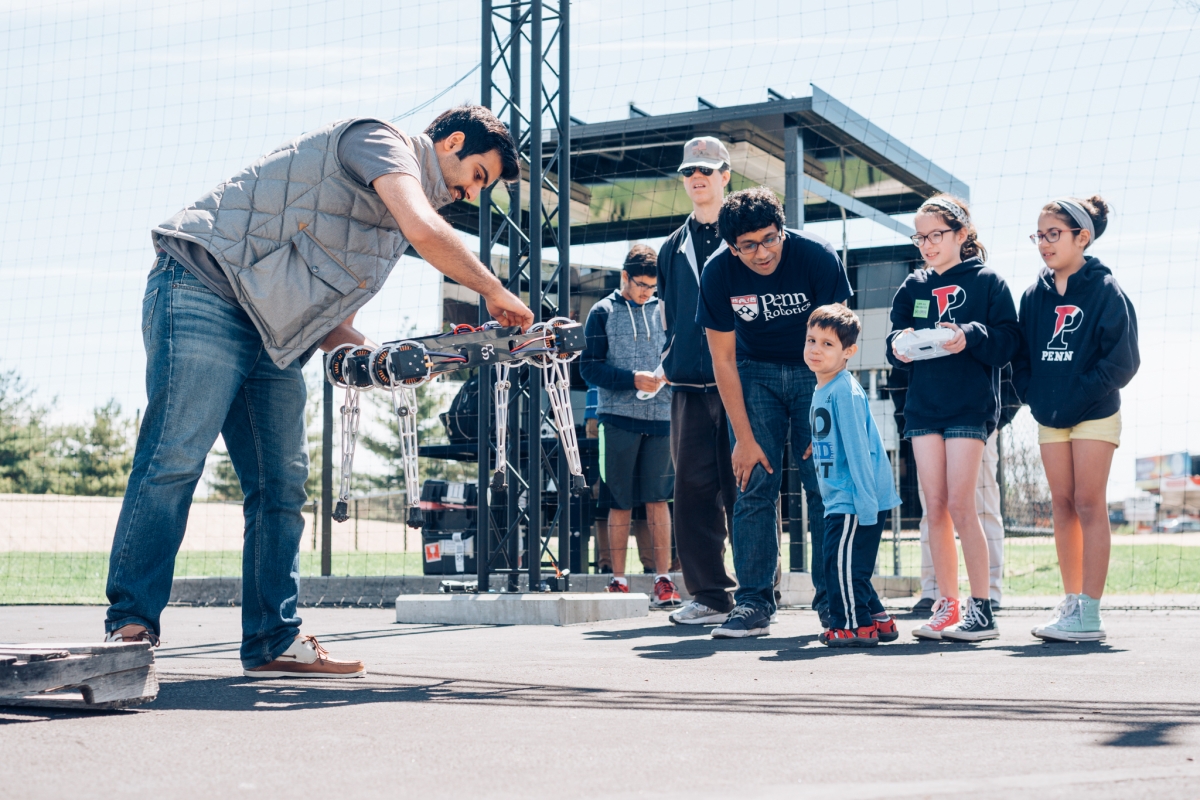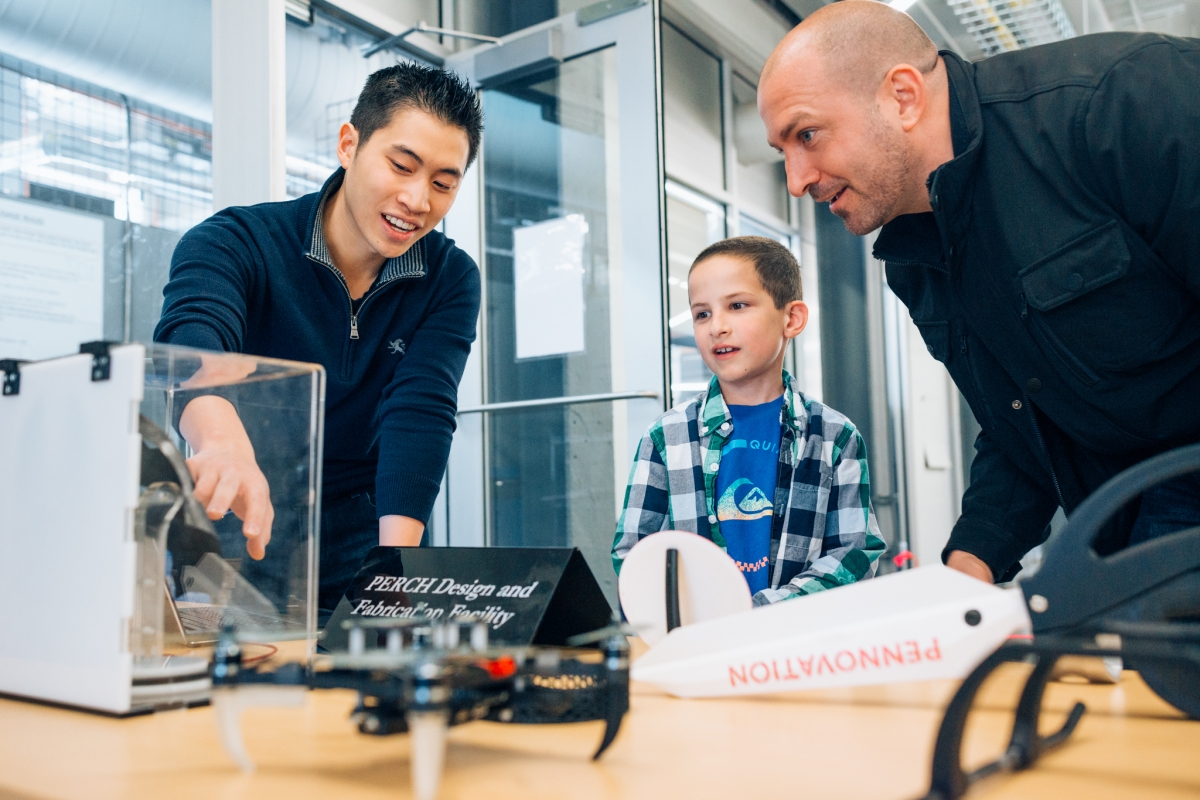 Research Groups Currently Onsite
Faculty Onsite
Staff Onsite
*Director of PERCH
**Administrative Director of GRASP & PERCH
PERCH Access and Visitor Policies
PERCH is not open to the public and does not hold K-12 tours.
Pennovation Card Access to PERCH is reserved for active students, faculty and staff within SEAS as well as faculty-designated academic collaborators or visitors who have been registered as such with Charity.
Active PERCH members (card access-holders) are welcome to invite guests up to meet with them at the PERCH facility (assuming appropriate space arrangements have been made in advance as needed) but have the responsibility for hosting (and accompanying) them during their stay, and ensuring that their guests leave the premises when the meetings conclude. Visitors staying for more than a brief meeting or paying regularly recurring visits should be reported to Justin.
Whereas visitors are generally welcome, there can be no expectation of tours except by prior (at least 48 hr) arrangements made through Charity. In particular, PERCH hosts should not impose their guests (whether for demos or other consulting) upon other PERCH members except with proper prior notice. PERCH members should not comply with others' guests requests for tours or demos except when arranged through Charity.
Developing corporate connections and collaborations is an important aspect of the PERCH mission, so corporate visitors to PERCH are encouraged (under the terms described above). Since PERCH is a dedicated university fundamental research facility, recurring corporate interactions focused on development or commercialization should be held off the premises.
Informal collaboration with, and visits by, foreign businesses and visitors should be screened through Justin at least 48 hrs in advance.
During visiting: photos and videos of students' personal space, lab equipment or setup are NOT allowed. Photos may only be taken of work specifically presented to their guests upon request and with approval.
---
PERCH Design and Fabrication Facility
Location: Building 450, 1st Floor
Hours of Operation: Monday to Friday 9am-5pm
Associate Director: Jeremy Wang
Email:  jerewang@seas.upenn.edu
Research Staff:
Email:
---
LINKS
"Penn Engineering Launches PERCH, a New Research Facility at the Pennovation Center" in Penn News