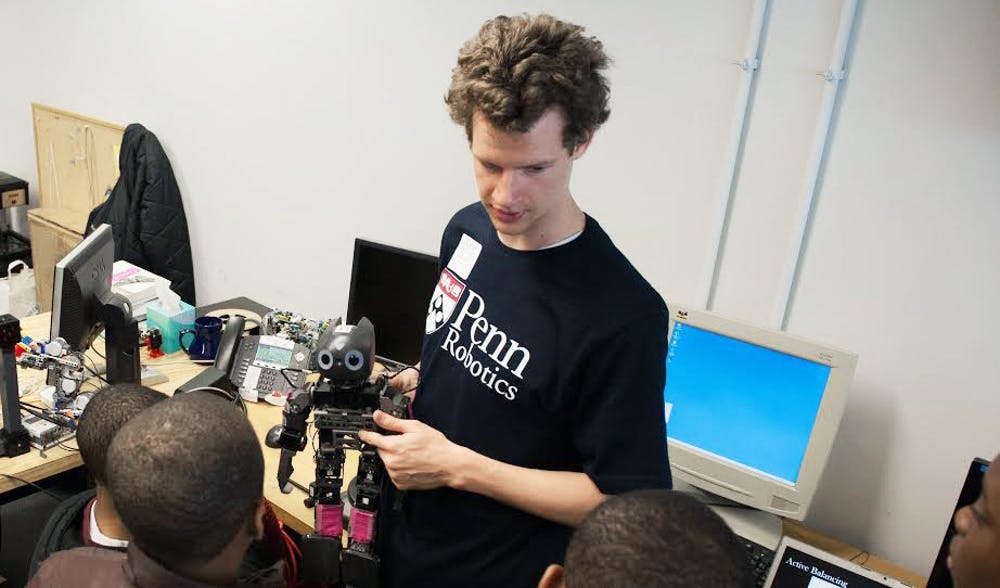 Mentors to help high schoolers GRASP robotics
By: Jennifer Wright | Posted 25 November 201
Image by Daniel Burke
RoboMentor is not exactly what it sounds like. Rather than a futuristic robot personal guru, it's a Penn engineering student who advises local high school students in robotics competitions.
Penn Science Across Ages and Penn's General Robotics, Automation, Sensing and Perception Laboratory, commonly known as the GRASP Lab, are teaming up to recruit Penn students to become RoboMentors to high school students around the city this spring.
While Penn students have worked with local robotics teams in the past, the RoboMentor program is the first structured program with the same intent. For at least two hours a week, Penn students will work with high school teams to help them create their robot for either the FIRST Tech Challenge or the FIRST Robotics Competition — national high school robotics tournaments.
The RoboMentor program is a part of US2020 PHL, a nationwide mentoring initiative developed by the White House, whose goal is to have one million STEM mentors working with youth by 2020. Philadelphia is one of seven cities selected to take part in the national initiative.