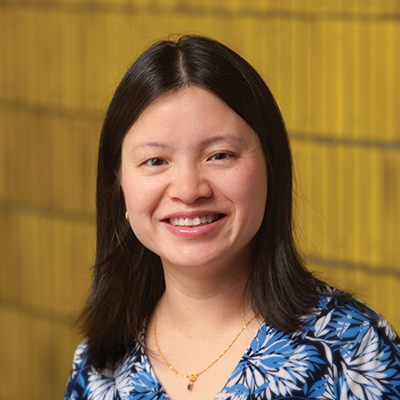 Original Article Written by Holly Wojcik
Shu Yang, Joseph Bordogna Professor in the Departments of Materials Science and Engineering and Chemical and Biomolecular Engineering is the 2023 recipient of the Langmuir Lectureship Award.
The Award, presented by the American Chemical Society (ACS) Division of Colloid & Surface Chemistry and its journal, Langmuir, recognizes individuals working in the interdisciplinary field of colloid and surface chemistry.
Yang was selected to receive the Award for contributions to the geometric design and controlled assembly of colloids and liquid crystals at surfaces and interfaces. Her work has led to significant advancements in the understanding of how to manipulate molecular and colloidal organization and defect patterning, thus enabling the synthesis and design of soft and composite materials with unique optical, mechanical and responsive properties.
Yang will deliver a lecture on her research at a dedicated symposium and award ceremony during the Fall 2023 ACS National Meeting.
ACS is one of the world's largest scientific organizations, with over 151,000 members in 140 countries, and a mission "to advance the broader chemistry enterprise and its practitioners for the benefit of Earth and its people."
Featured People
---