Game-changing gadgets
By: Brandon Griggs
GRASP Students' Titan Arm was featured in CNN's 2014 Inventions list of "Game-changing Gadgets"
---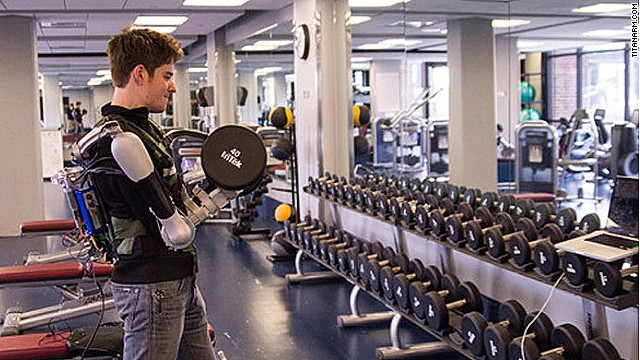 It's hard not to watch movies like "Iron Man" or "Aliens" without imagining how cool it would be to inhabit a metal suit that gives you superhuman powers. Suddenly, your puny arms can lift hundreds of pounds, and no physical task seems too daunting.
Sadly, that future is a ways off. But the Titan Arm is a promising first step.
Developed by a team of mechanical engineering students from the University of Pennsylvania, the Titan Arm is a battery-powered, robotic arm which instantly increases human strength. The arm straps to the right arm of the wearer, is anchored by a harness and can augment arm strength by 40 pounds — not superhero level, but enough to hoist heavy objects with ease.