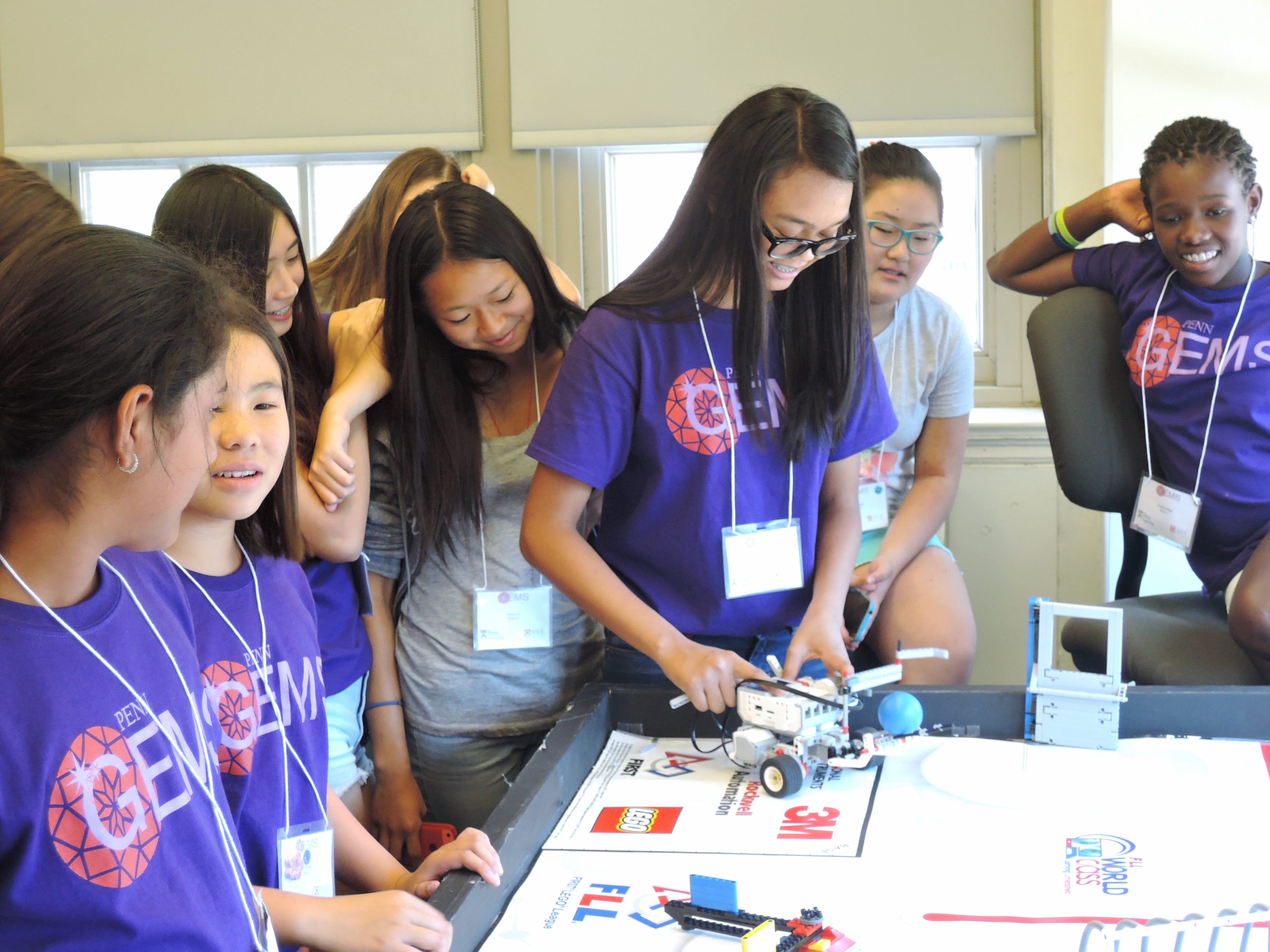 GEMS Engineering, Math, and Science Program
GEMS Engineering, Math, and Science program
During the GEMS summer day camp, rising 7th, 8th or 9th graders participate in one-week program run by the GRASP Laboratory, featuring hands-on science, math, and engineering with two instructors. Students will engage in hands-on engineering activities such as in Bioengineering, Nanotechnology, Materials Science, Graphics and Computing. Other activities include programming lessons, electric circuits, robotics construction, tours of GRASP.
A copy of the GEMS brochure can be downloaded here.
Want to see what we did at GEMS in past years? Check out our videos and pictures!
---
2015 GEMS Program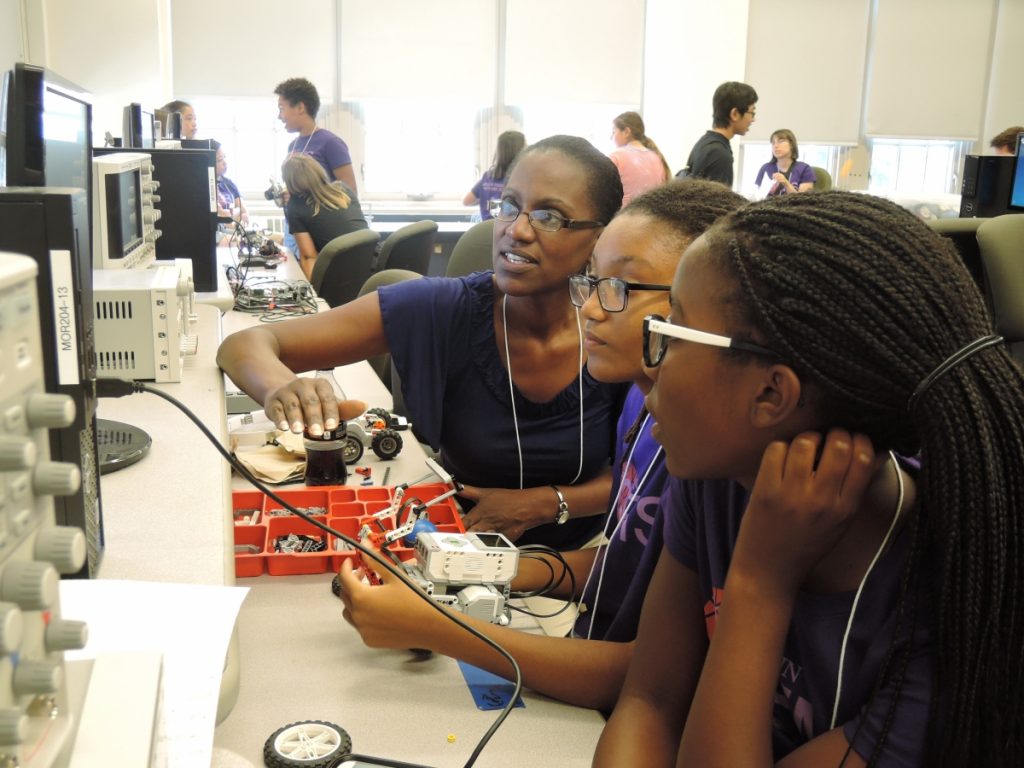 This summer, GRASP'S robotics portion of the GEMS program featured a series of activities involving robot building and programming with LEGO® MINDSTORMS® EV3 kits. Students were asked to program their robots to dance, compete against a Tug o' War competition with one another, and participate in a mock FLL-style competition.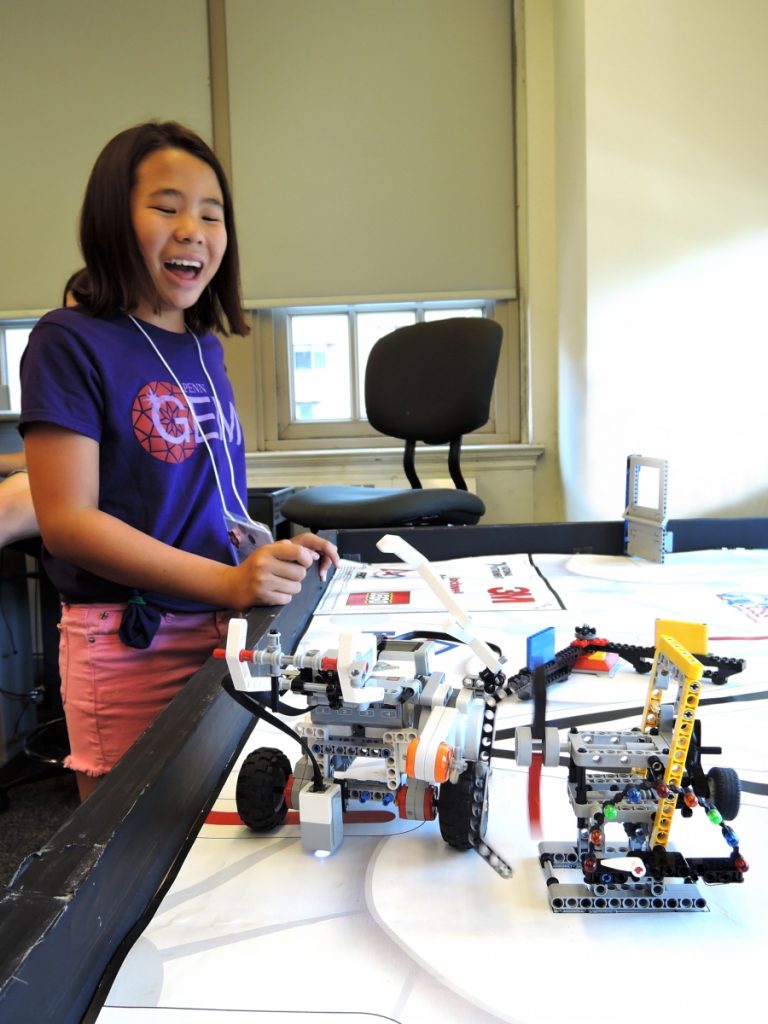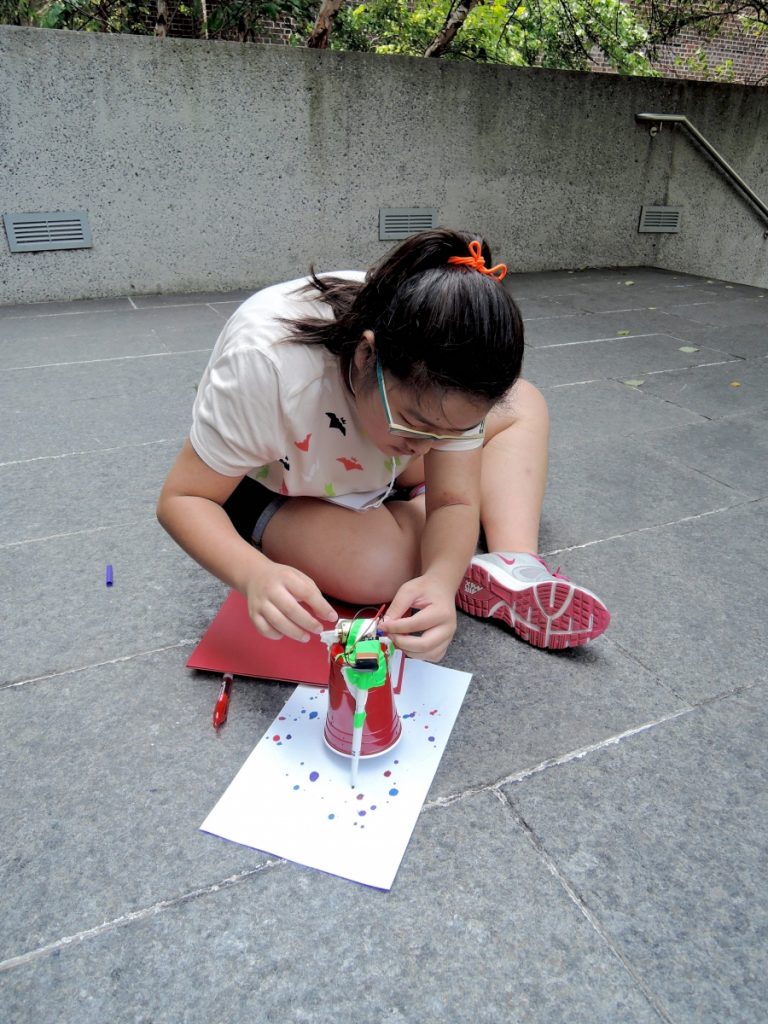 Students also had the opportunity to build their own Art Bot—a robot with markers for "legs" that wobbles across a piece of paper and creating drawings as it moves—out of simple materials including a plastic cup, markers, tape, motors with leads, and batteries. From their experiences with building robots this summer, they gained a wealth of knowledge about torque and speed, gear ratios, and the use of different sensors. Students were also given tours of the GRASP faculty research labs during which they were able to see many of our robots in action and speak to GRASP graduate students.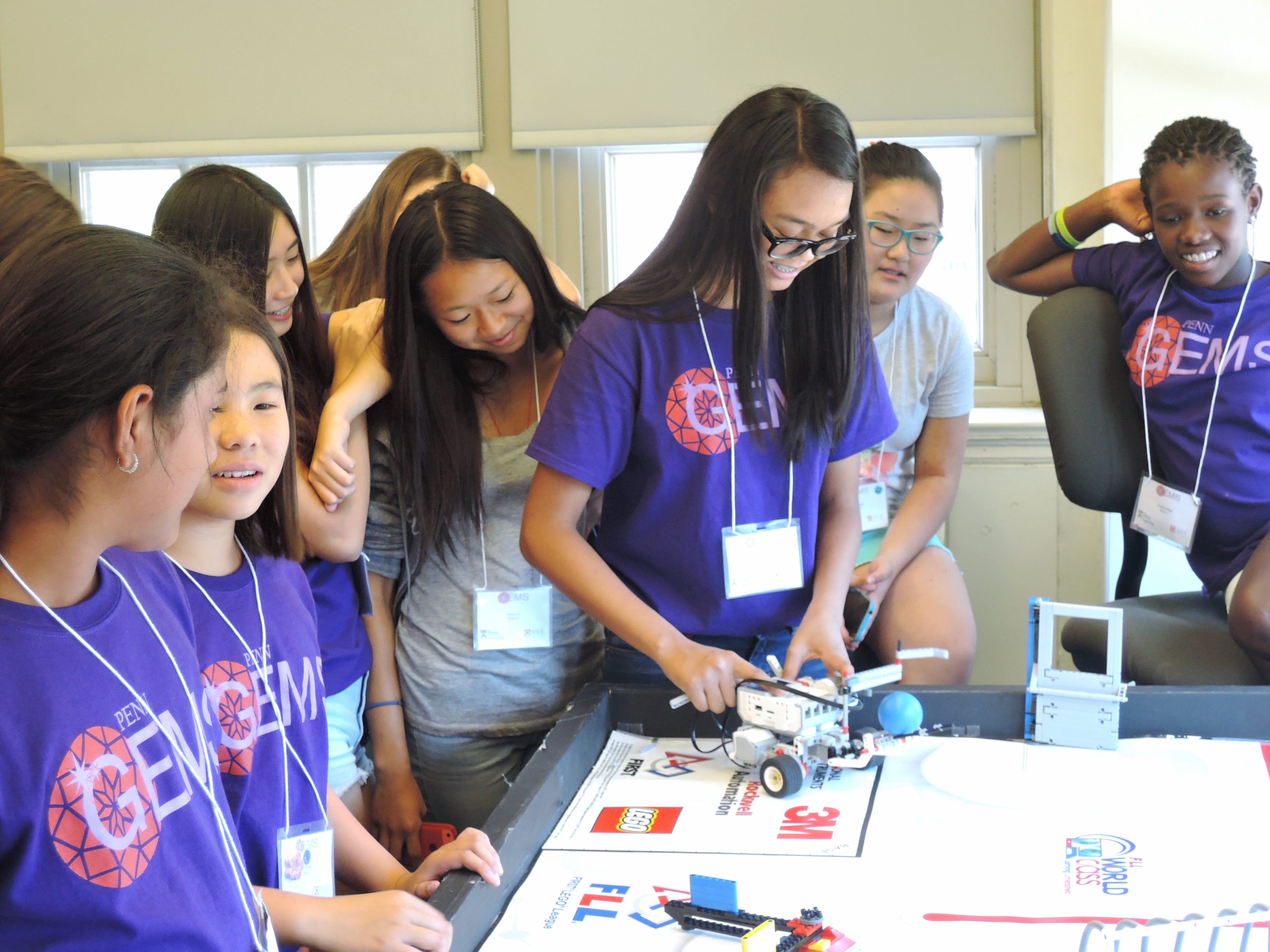 Contact Information
Ms. Michaile Rainey
Director
Advancing Women in Engineering
Phone: 215-573-6487
E-mail: michaile@seas.upenn.edu
Web: www.seas.upenn.edu/awe