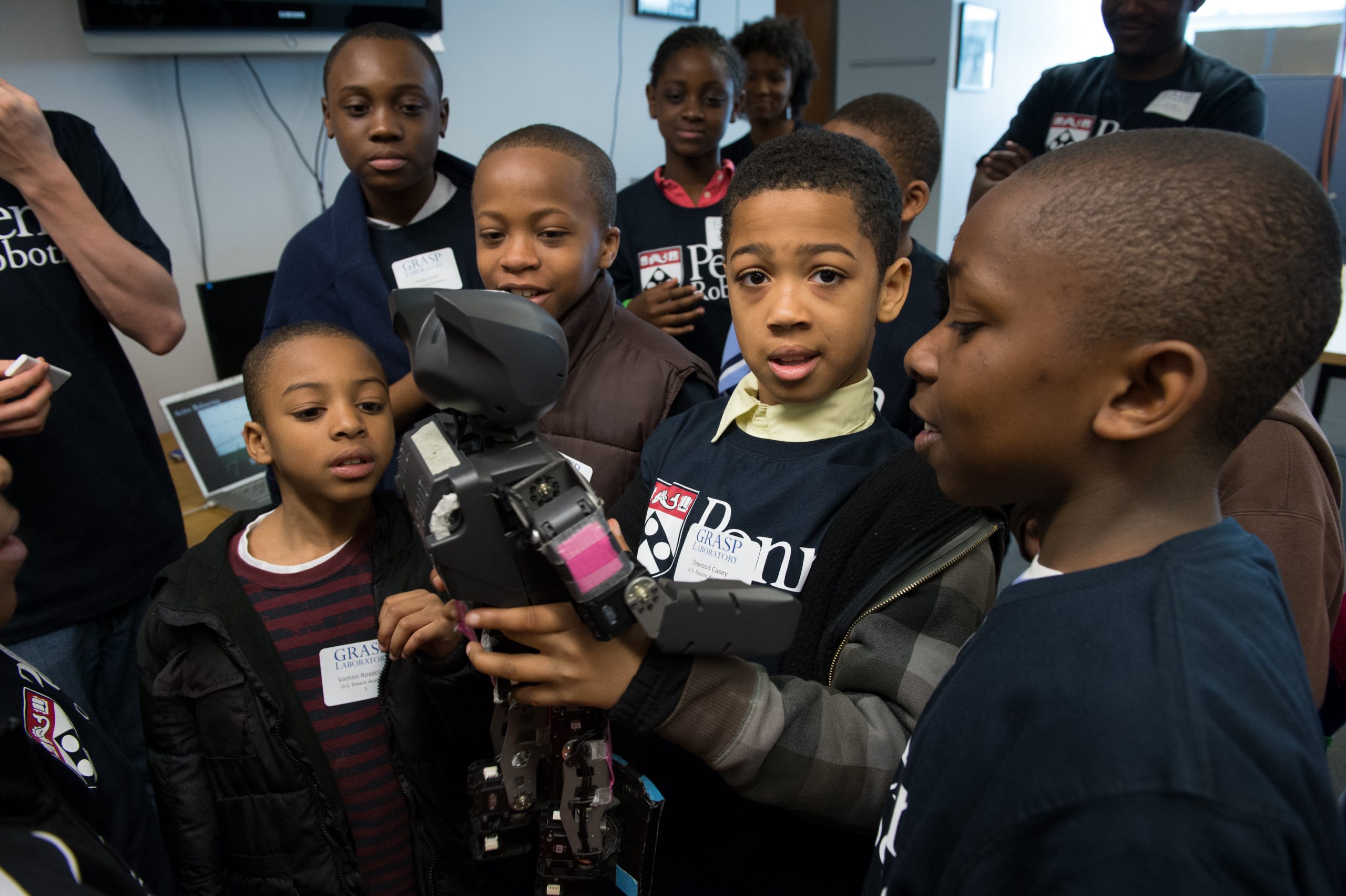 GRASP Lab Tours
GRASP Lab Tours
Looking for an interesting class trip? Want to learn more about robotics? Want to speak with real robotics researchers?
Come visit the GRASP Lab! During the school year, GRASP members train STEM educators and provide interactive tours of four GRASP labs to groups of 20 K-12 students and/or educators to explore our facilities, see our robots in action, and speak with robotics graduate students. Tours involve demonstrations, descriptions, and Q&A, typically lasting an hour.
Tours can last up to an hour and involve exposure to graduate students research. Typically, students will see 2 labs during the hour. Please note, we hold 2 tours per month and therefore cannot accommodate all requests.
Tours take place at Levine Hall, located at 3330 Walnut St., Philadelphia, PA 19104
---
To register, please contact grasplab@seas.upenn.edu;
*No in-person tours at this time