Researchers from Kod*lab, Kumar Lab, Modlab of the GRASP Lab and GRASP staff demo'd robots and provided interactive activities for visitors to learn about robotics and the GRASP Lab's research at the Philadelphia Science Festival's Carnival on the Parkway 2019.
Kod*lab CF (carbon fiber) Minitaur was up and running for a full day of action welcoming visitors to learn about legged robotics. Mini-thumper, Minitaur's hands-on demo sidekick, made its debut at the Festival to help illustrate leg springiness and ground reaction force.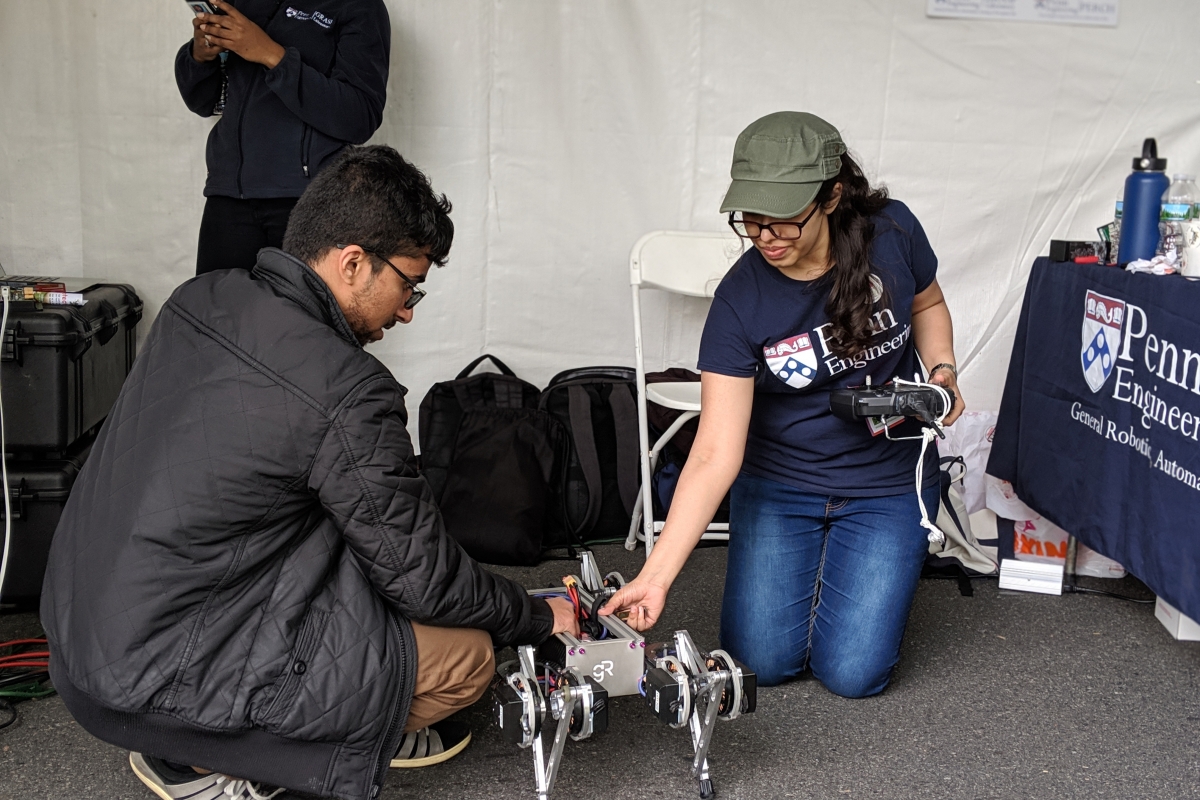 Image: Shri Shastry, MEAM Robo Masters Student, left and Shivangi Misra, Robo Masters Student, right setting Minitaur up to meet visitors. PhD Student Abriana Stewart-Height in the background right directs them to keep some distance from the robot. Photo credit: Wei-Hsi Chen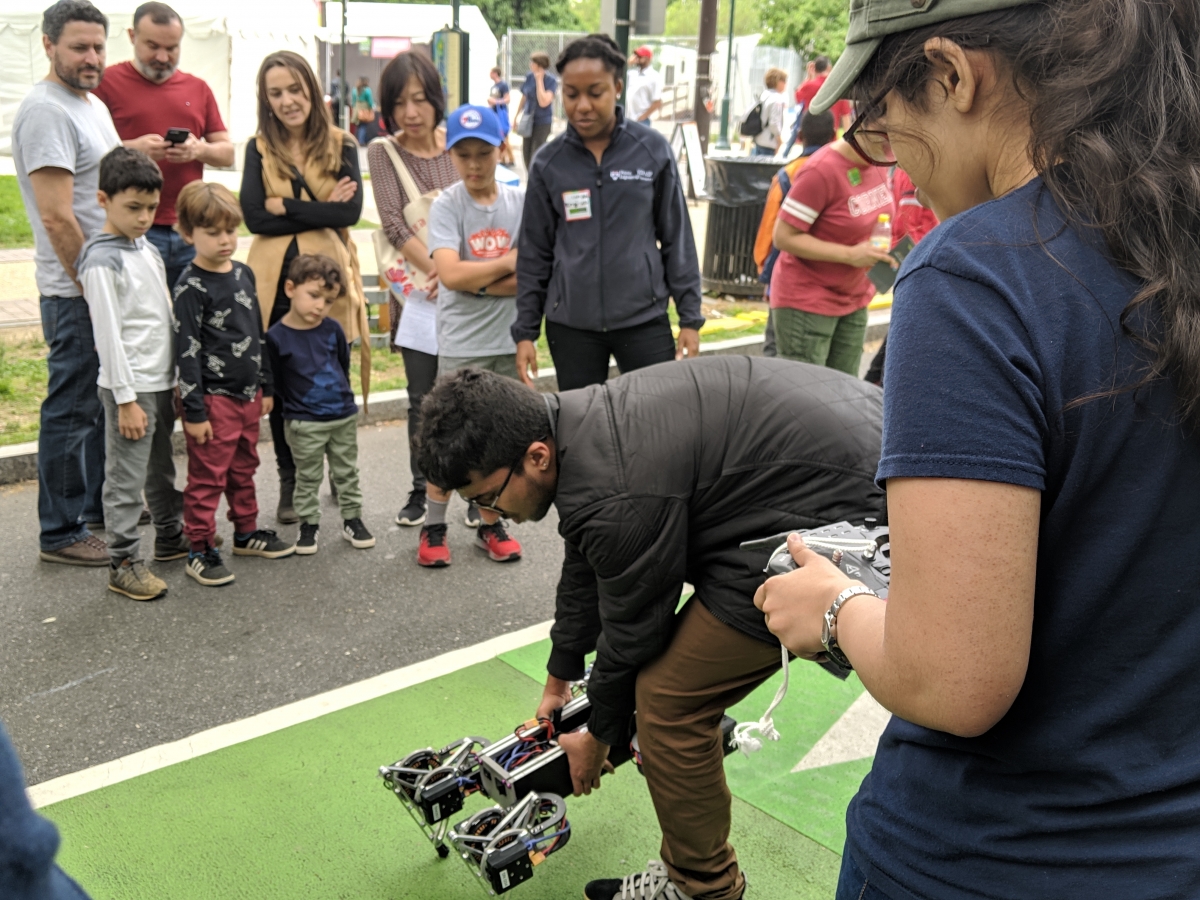 Image: contemplation. Photo credit: Wei-Hsi Chen
A new spin on doing the Robot dance from @GRASPlab at the @PHLScienceFest Science Carnival on the Parkway. #GetNerdyPHL pic.twitter.com/TuI69QcQUU

— The Franklin Institute (@TheFranklin) May 4, 2019
Kumar Lab PhD student Daniel Mox demonstrated autonomous path planning and object avoidance.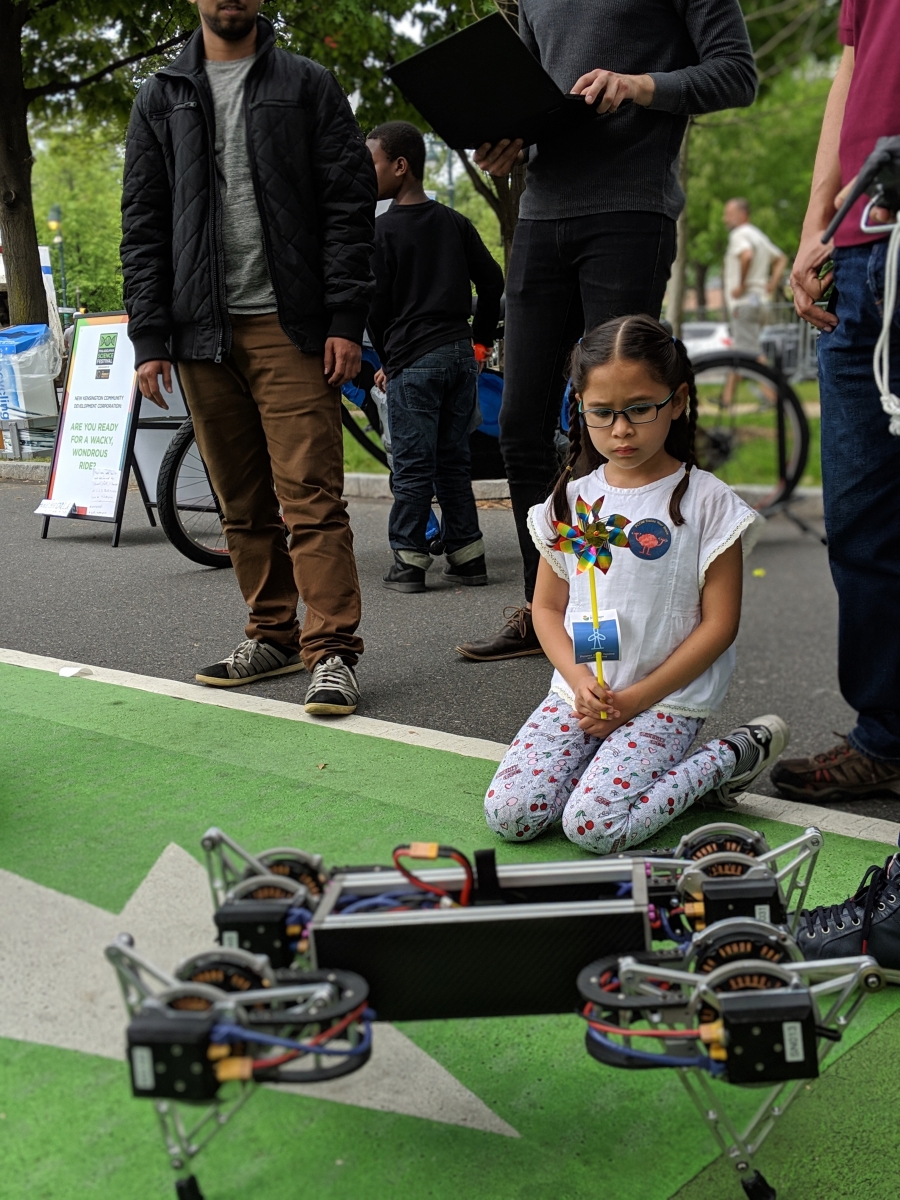 PhD student Daniel Mox shares insights to how the robot moves. Photo credit: Wei-Hsi Chen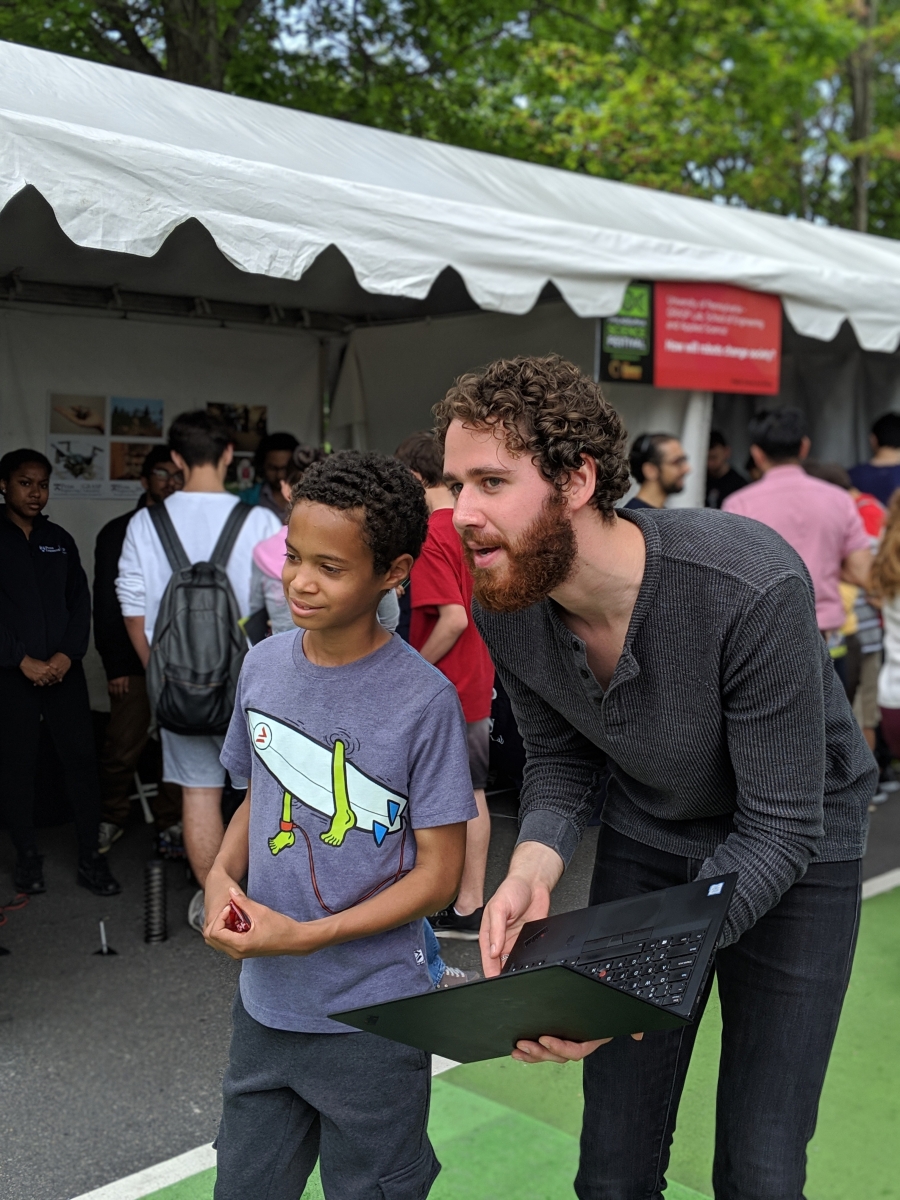 Photo credit: Wei-Hsi Chen
Visitors could program Spheros on Chromebooks to see if they could get the robot to roll through the maze.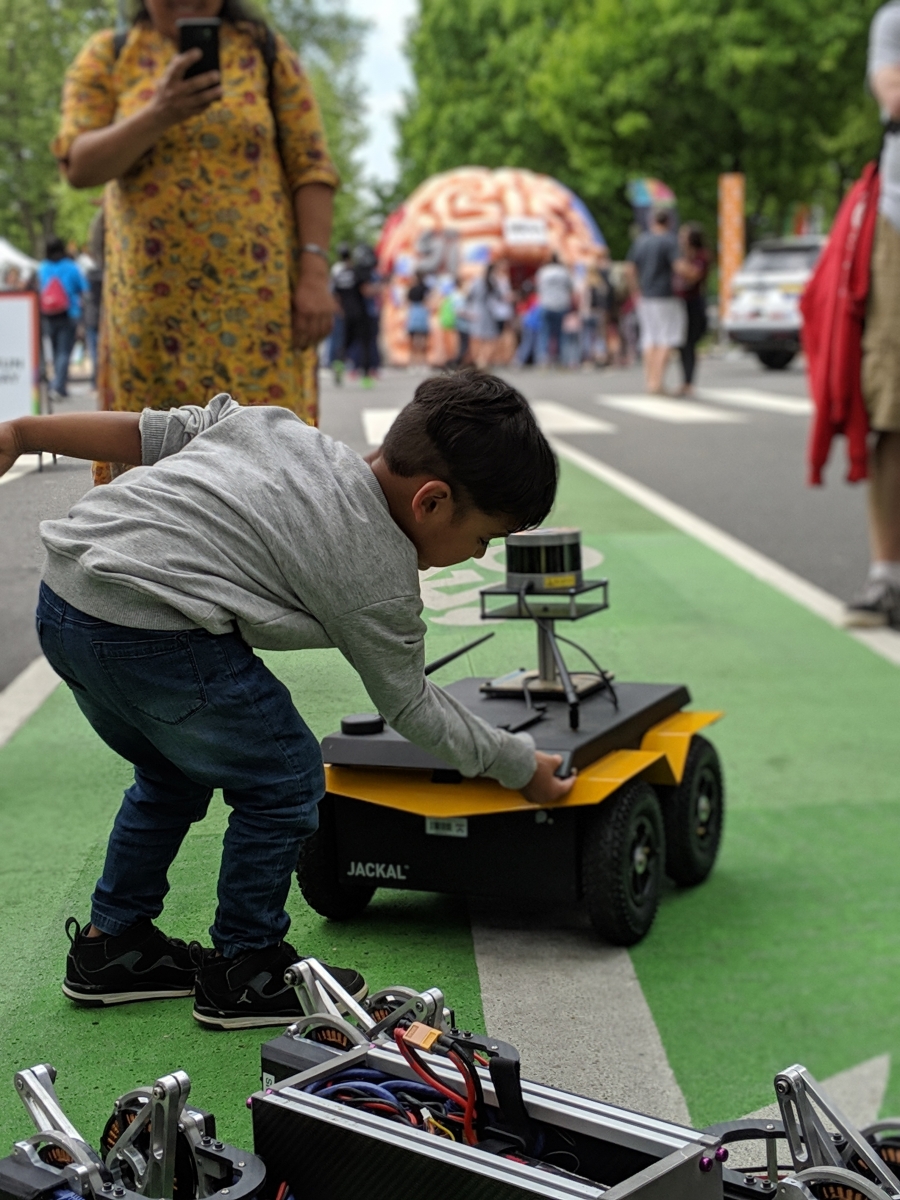 Image: Jeremy Wang, Research Staff in GRASP's Machine Shop at Pennovation, helps a youth code. Photo credit: Wei-Hsi Chen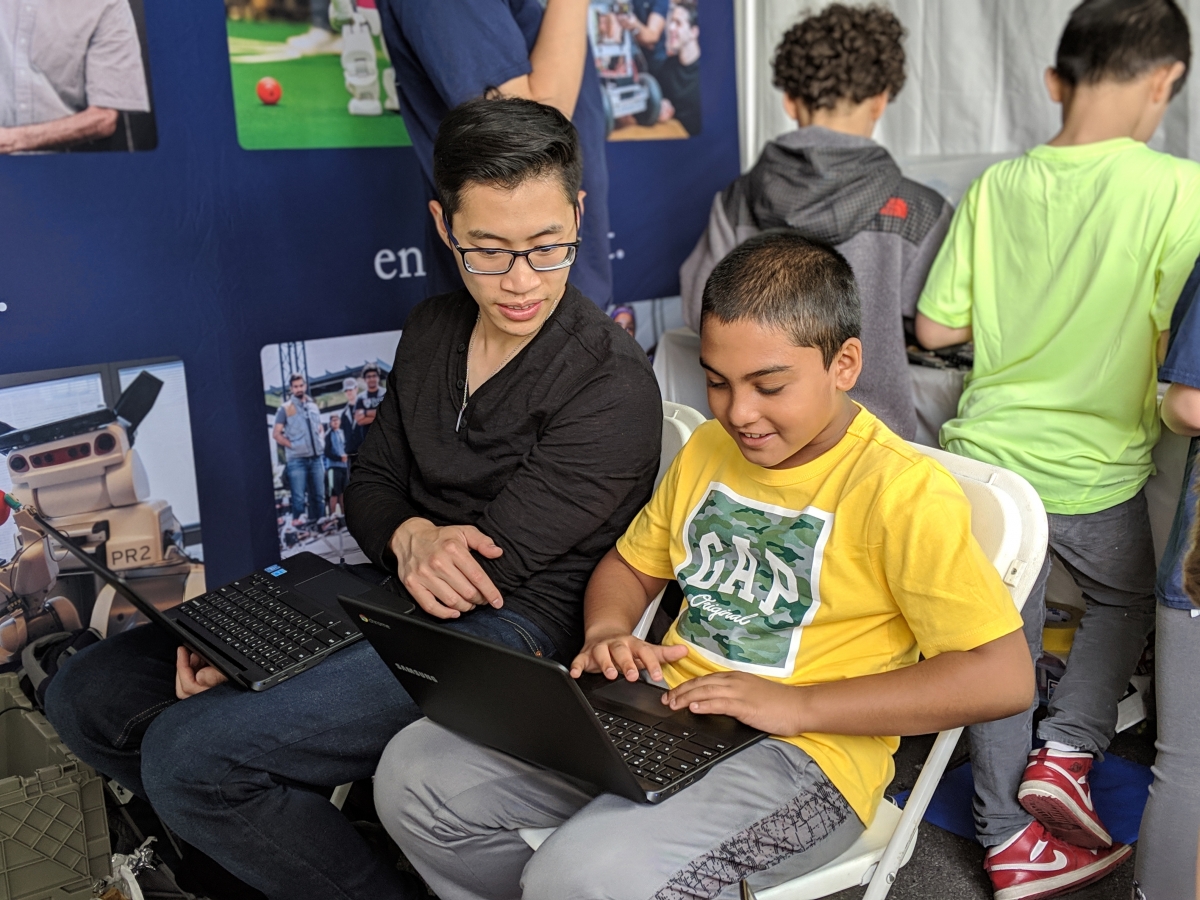 Image: Stephen Phillips, a PhD student with Kostas Daniilidis, helps visitors with the Spheros.
Younger visitors played with LEGOs and created their vision of a society changed by robotics.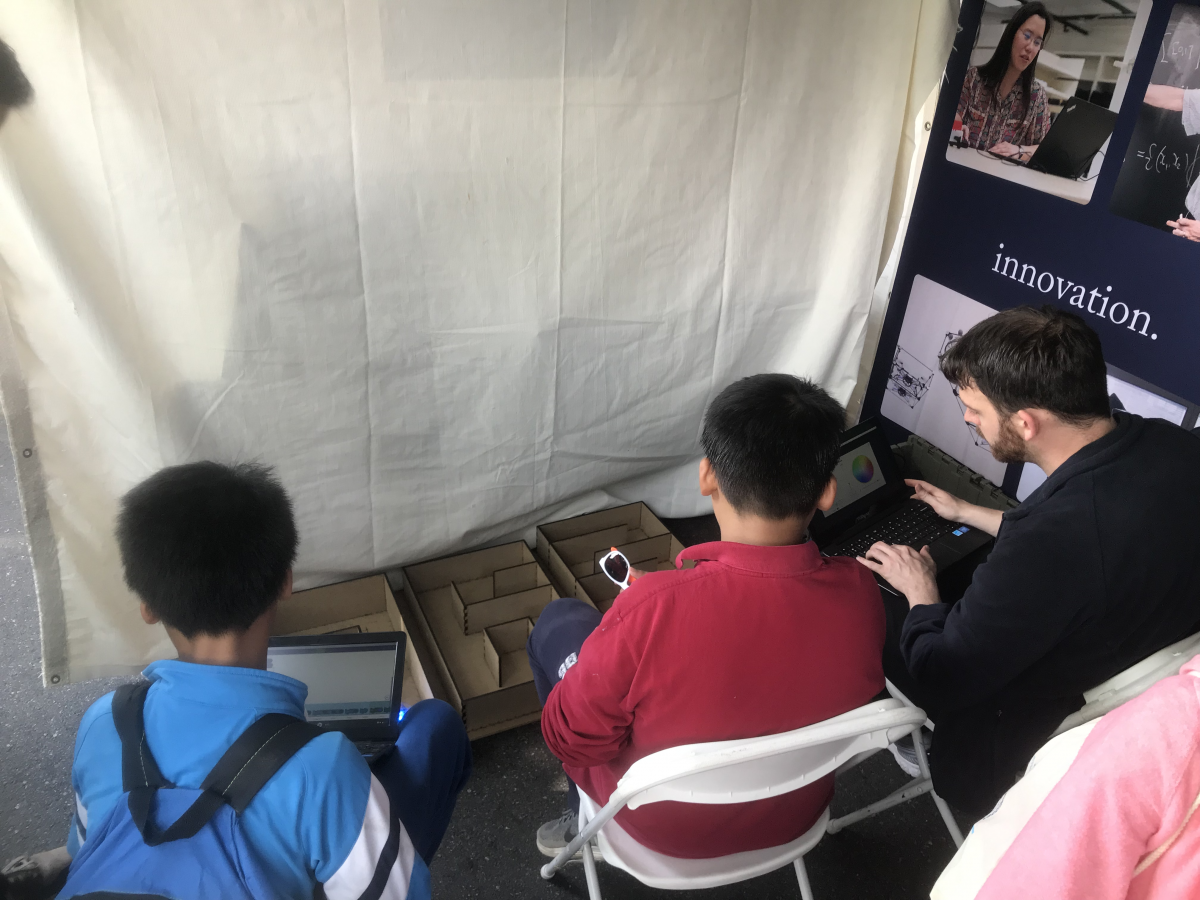 The Nomadic Monument for Women in Robotics returned for a second year to the Festival and features several GRASP related roboticists, including GRASP founder Ruzena Bajcsy. Two amazing Science Festival volunteers pictured below read up on the featured pioneers in the dome and then provided tours to its visitors.