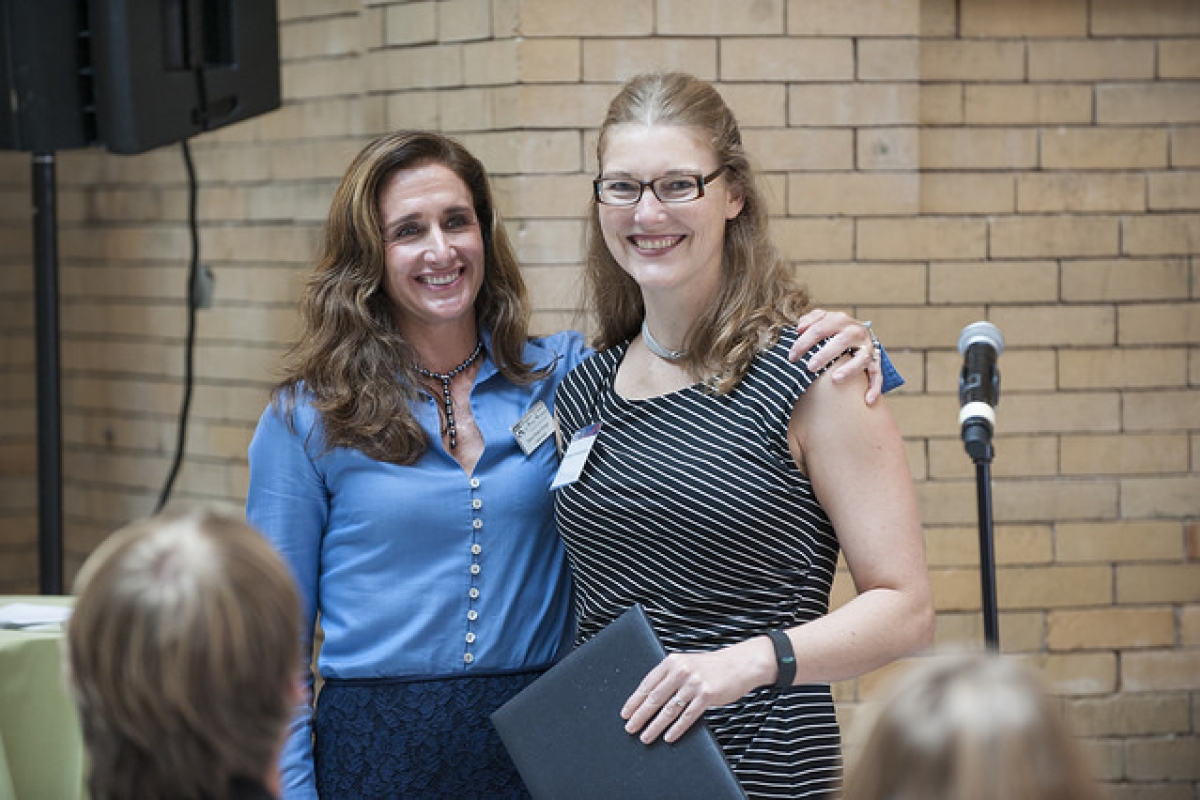 The Trustees' Council of Penn Women presented its 4th Annual Advising Awards at the TCPW Fall Conference on Nov. 6, 2015 to Grace Kao, professor of sociology, education and Asian American studies in the School of Arts & Sciences and Katherine Kuchenbecker, the Class of 1940 Bicentennial Term Chair in the School of Engineering and Applied Science.
The Award for Excellence in Undergraduate Advising was established to recognize undergraduate advisors who have distinguished themselves in providing outstanding assistance and advice to their advisees and who have made a significant impact on the academic experience of these students.
TCPW is an international network of Penn alumnae. By power of their example, these leaders support, foster and promote the advancement of women and women's issues within Penn, thus enriching the University community as a whole.
Text by Jeanne Leong
Photos: Trustees' Council of Penn Women
Featured People
---