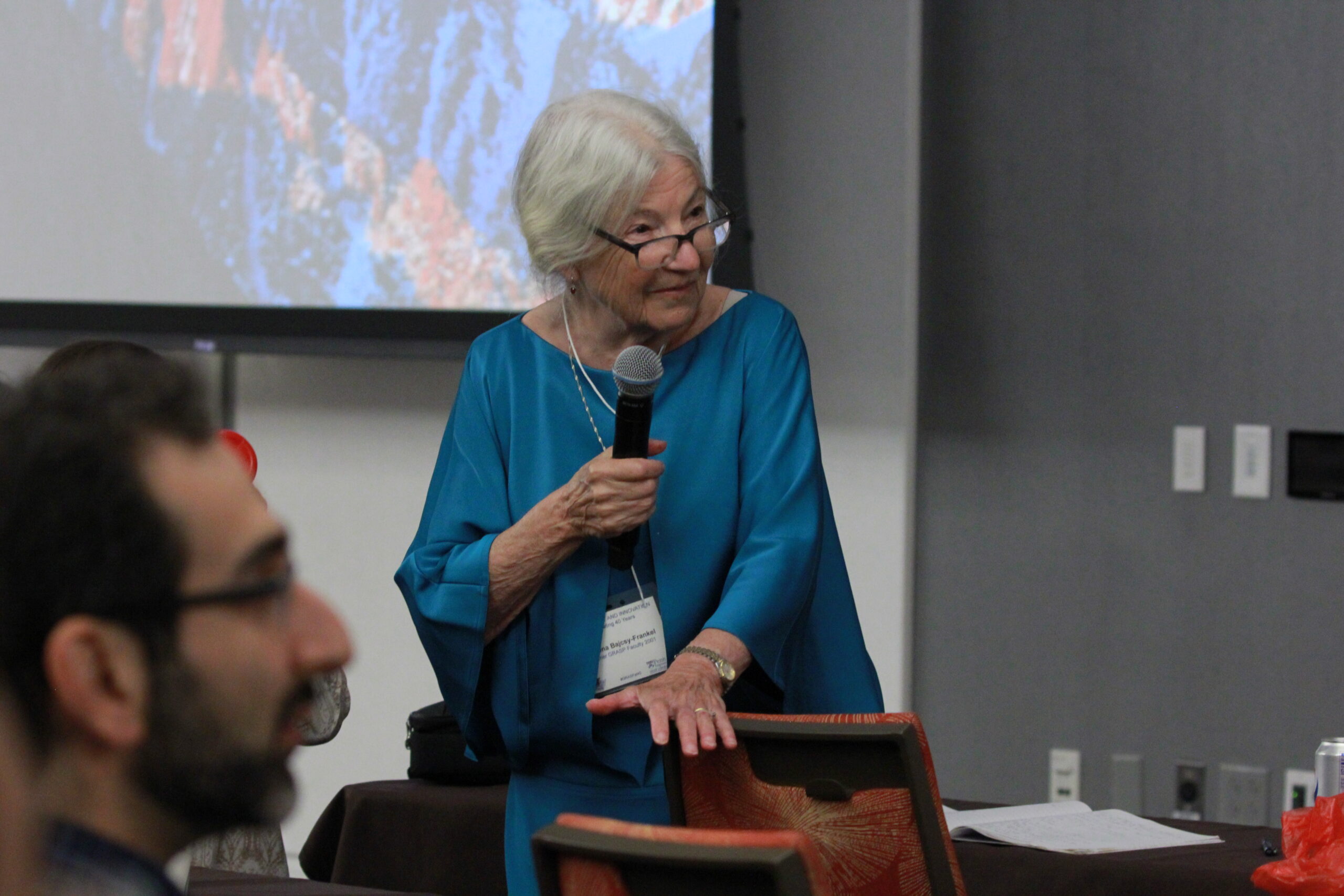 By Jillian Mallon
On Tuesday, September 5th, 2023, Dr. Ruzena Bajcsy arrived at the Banatao Auditorium at The University of California, Berkeley prepared to participate in a panel discussion with a handful of her lifelong colleagues. What Dr. Bajcsy was not prepared for was the surprise announcement at the end of the discussion that she was being awarded with the Berkeley Citation.
The panel discussion, titled "The Past and Future of Robotics and Machine Intelligence Based on 250 Years of Research Experience", aimed to cover an array of topics and questions throughout the history of the field of robotics and how the research done in the past has influenced the future of the field. "We always talk about the future," explained Dr. Bajcsy, "But in this panel, and because of my age and the time I spent in the field, mostly the discussion was about: What can we learn from the past?" In the panel, Dr. Bajcsy, who was the first woman in Slovakia to receive a PhD in electrical engineering, spoke on the history of robotics in both the United States as well as her home country where the term "robot" originated. "I recollected certain things from my childhood, how it influenced me and the whole intellectual atmosphere in Central Europe," stated Dr. Bajcsy.
Dr. Bajcsy was joined on this panel by five colleagues with similarly extensive histories in computer science, electrical engineering, and robotics who collaborated with her at different stages of her journey through academia. In fact, it is possible to trace Dr. Bajcsy's scientific career that led up to her appointment at UC Berkeley through her relationships with each panelist: Dr. Rodney Brooks, Dr. Ken Goldberg, Dr. Jitendra Malik, Dr. S. Shankar Sastry, and Dr. Claire Tomlin.
At the beginning of her academic career in the United States, Dr. Bajcsy met Dr. Rodney Brooks, Professor emeritus at MIT, at Stanford University where they both received PhDs.
When Dr. Bajcsy transitioned to her role as a professor in the Computer and Information Science (CIS) department at the University of Pennsylvania, she also first learned of UC Berkeley Professor Dr. Jitendra Malik through his work on computer vision at Stanford at the time.
"At that time, in the 70s, the whole robotics and AI community was a very small community. You knew everybody in that community," Dr. Bajcsy described, "Now you go to robotics conferences and you have 2,000 people, so it's hard to know everybody. But at that time we really knew everybody and interacted with each other."
UC Berkeley professor Dr. Ken Goldberg met Dr. Bajcsy as an undergraduate student when she was a professor in the Computer and Information Science (CIS) department at Penn. Dr. Goldberg also coined the acronym GRASP (General Robotics, Automation, Sensing and Perception) that was used as the name of the interdisciplinary robotics academic and research center that Dr. Bajcsy founded at Penn's School of Engineering and Applied Sciences in 1979.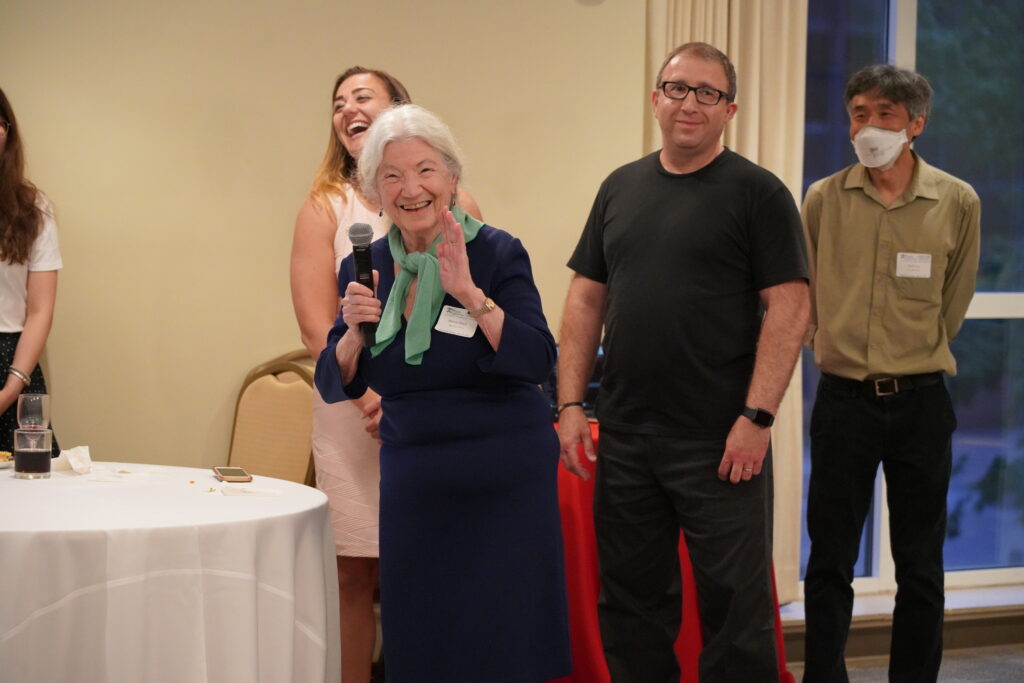 Professor Shankar Sastry at UC Berkeley first met Dr. Bajcsy when they were both working at government agencies in Washington, D.C. Later, Dr. Sastry encouraged Dr. Bajcsy to join him at UC Berkeley in 2001 when she accepted the position as the founding director of the Center for Information Technology Research in the Interest of Society (CITRIS). This was also the period during which Dr. Bajcsy met Dr. Claire Tomlin, UC Berkeley professor and College of Engineering Chair.
When the panel discussion came to a close, Dean Tsu-Jae King Liu of the UC Berkeley College of Engineering took the stage for a special announcement. The announcement began with a list of the many ways in which Dr. Bajcsy has been a pioneer in her field, such as through developing the concept of active perception, developing the first digitized autonomy atlas of the human brain, and integrating the fields of neuroscience, applied mechanics and computer science. Dean Liu also mentioned ways in which Dr. Bajcsy has acted as a pioneer for women in science by being the first woman to chair the CIS department at Penn and to head the Directorate of Computer and Information Science and Engineering at the National Science Foundation. "Even in this country, as democratic as it was, I was in many instances the only woman in the room," Dr. Bajcsy explained in regards to her experience as the first woman to break many barriers in the scientific community, "You cannot complain. Complaining is not helping. You just have to show with the actual results that we can do as well as anybody else. And then, eventually, the majority of men come around."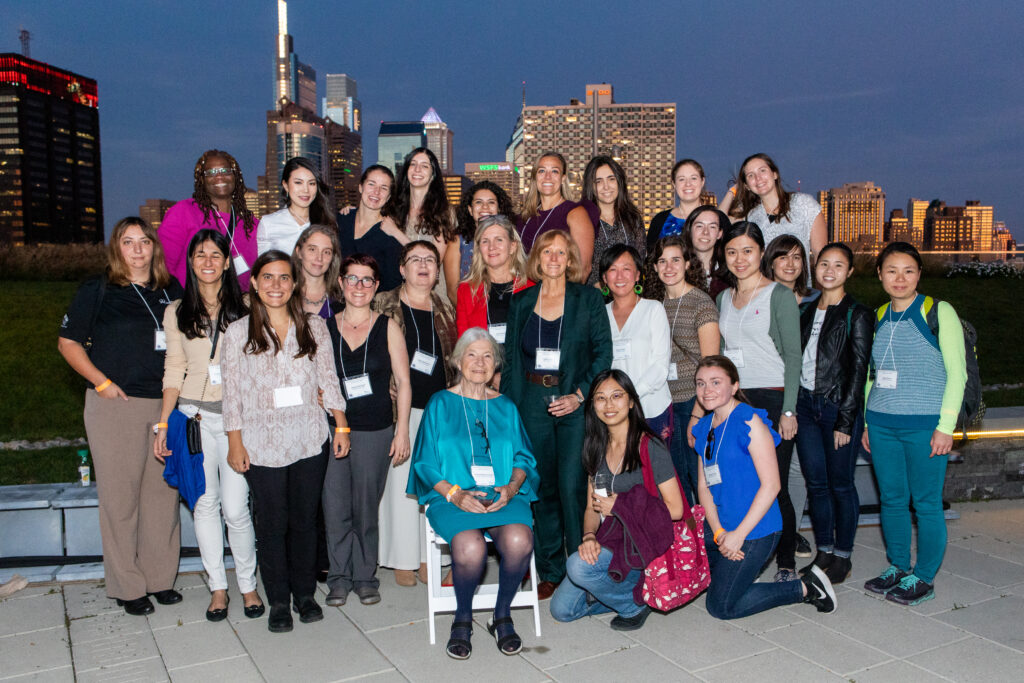 After detailing Dr. Bajcsy's accomplishments, Dean Liu revealed the surprise reason that the event was being held: to present Dr. Bajcsy with the Berkeley Citation. This award is considered UC Berkeley's highest honor and is awarded to an individual or organization whose contributions to the university "go beyond the call of duty and whose achievements exceed the standards of excellence in their fields."
The first thing that Dr. Bajcsy did after accepting the award was address the young people in the audience, saying, "Don't pretend what you don't know. Learn." When asked what the importance of this message was to her, Dr. Bajcsy explained, "People make claims that are completely unjustified, but it eventually comes out. What I was trying to tell the students was: don't pretend that you know what you don't know, but realize it and go and learn it. This is your opportunity to learn."
When asked how it felt to receive this honor at an institution that she had invested 20 years into alongside colleagues who she had worked with along the way, Dr. Bajcsy replied, "I knew the people at the panel would be there, but what surprised me pleasantly was how the whole auditorium was full. I never expected that. Many staff people that I worked with were there. I always treated the staff people as equals because we can't exist without them. There were also a lot of students who came and many of my colleagues came, so I was very gratified."
Featured People
---