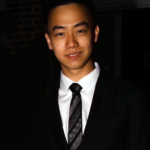 Full article can be viewed here.
I was doing research last year on the topic of robot-active exploration with my advisor Professor Pratik Chaudhari, and wished to use the summer to make more progress. I heard about the Wharton Summer Program for Undergraduate Research (SPUR) from a friend who did SPUR last summer.
Regarding my research, I'm fascinated by the question, "how to build intelligent robots?" Though robots and computers have been in our daily life for decades, the smartest robots we use are merely sweeping robots. The creation of actual intelligent robots that can understand the environment and humans and interact with them would have a huge positive impact on how we live and work. I wish to contribute to the answer to this question by researching how a robot can actively explore and learn from its environment.
This summer, I worked on developing a system that allows a robot to localize itself and actively create a map of its surroundings. I found that there are many challenges to building a generalized and robust active exploration system. I hope to continue working on it in my current undergraduate and future graduate studies.
One challenge I faced is how to get started with robotics. Since robotics is a wide and interdisciplinary field, it took me a lot of time to understand how a robot is built and controlled and how a robot can percept and learn from the world. Another challenge is that there are a lot of errors when trying to implement a real-life robot system. I have to constantly search for the cause of the errors and learn how to solve the error.

I would encourage others to participate in SPUR and do research. It's not necessarily about pursuing research academically or professionally. Doing research is a fun experience where you can learn something you never knew. The sense of accomplishment after completing the program is truly great.
Featured People
---