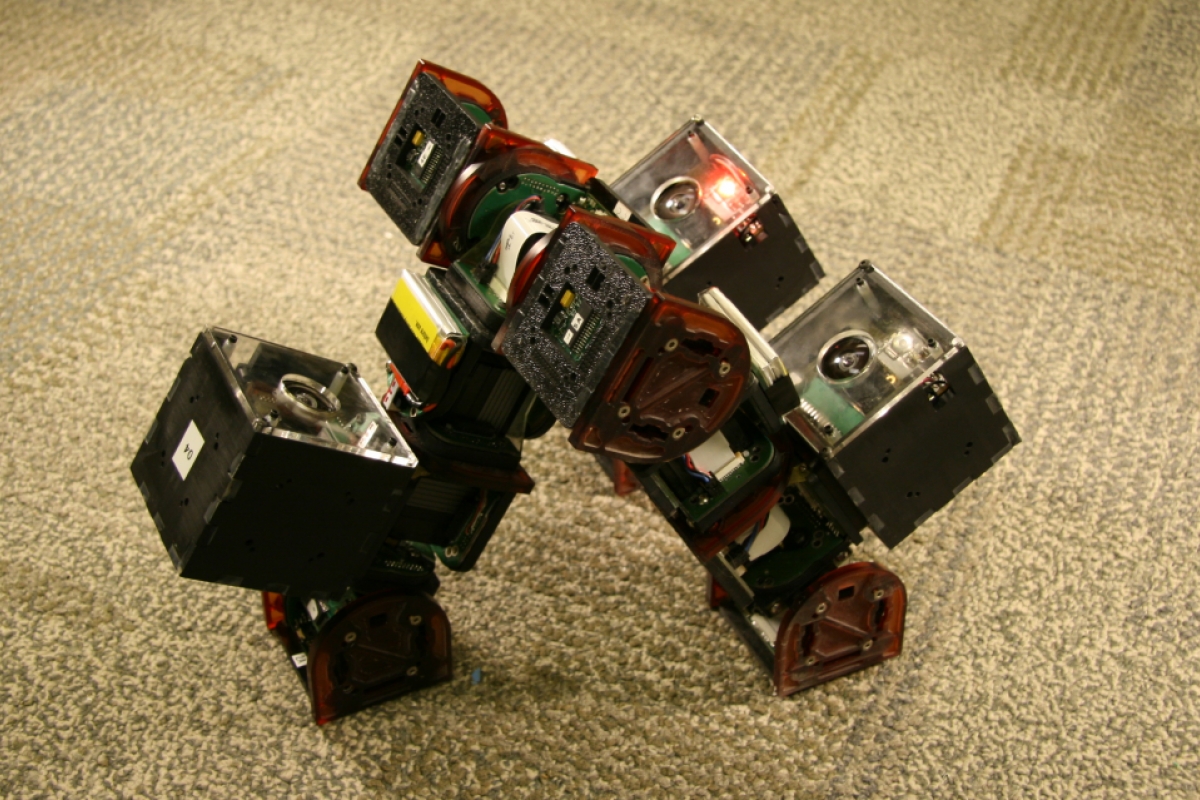 CKbot (Connector Kinetic roBot)
The CKbot (Connector Kinetic roBot) is a chain style modular robot. It is designed to be fast and inexpensive while small enough to fit inside a 3 inch tube. It is manually reconfigurable into any shape while also allowing attachments such as wheels, grippers, IR proximity sensors and camera modules.
Due to size constraints most modular robots are heavily geared down and although this allows them to apply a higher torque they are generally slower and have for the most part demonstrated only kinematically stable gaits. We have designed CKbot to be fast so that we can research dynamic locomotions, one of our main research interests here at the ModLab. We are aiming toward inexpensive modules to fulfill one of the three promises of Modular Robotics, the other two being versatility and robustness. The last design requirement was to make CKbot small enough to fit through a three inch pipe. These three inch pipes are often found in buildings so designing CKbot small enough to crawl through such a pipe would make it more suitable as a search and rescue robot. CKbot's size resembles a cube 6cm on each side.