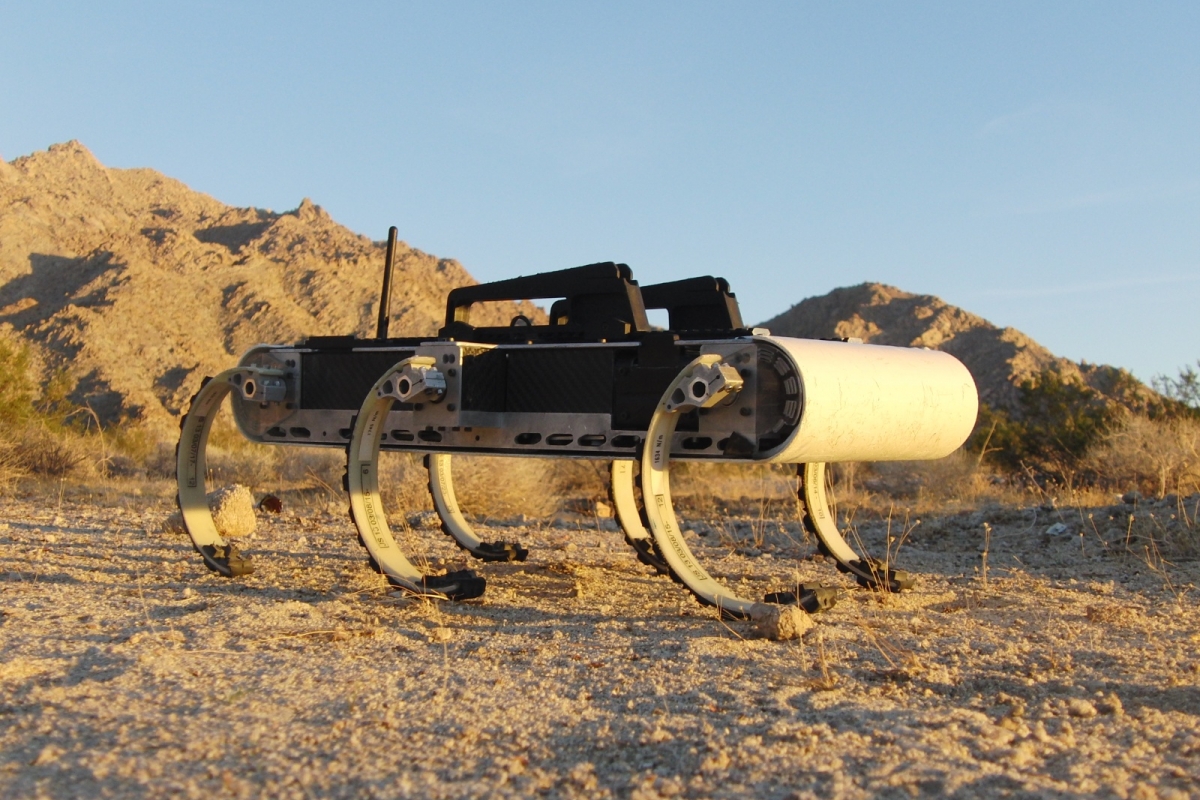 The X-RHex Hexapedal Robot
X-RHex is the latest version of the highly mobile RHex platform, designed with greater strength, longer runtime, and more mobility than previous versions, with a modular payload architecture to support a variety of research needs.
With new levels of mobility and durability, and the capability for rapid behavior development with a modular payload system, X-RHex is an effective research machine both in the laboratory and in outdoor field tests. Six powerful motors actuate compliant legs, allowing X-RHex to traverse a wide variety of terrains, including asphalt, grass, sand, mud, and rocks. By using a mil-spec rail mounted interface and standard electrical connections, X-RHex can support a wide variety of payloads, making it a mobile "laboratory on legs". Now adding an extra sensor or testing a new behavioral algorithm is as easy as on a bench in the lab.