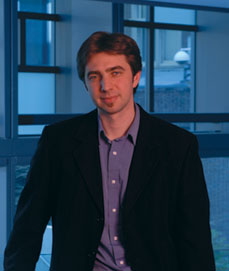 It is with deep sadness that we announce that Ben Taskar passed away on Monday morning of a sudden and severe heart failure. Ben leaves behind his wife, Anat Caspi, two year old daughter, Aviv Taskar, mother, father, and sister, amongst an array of other family members, friends, and colleagues who will miss him tremendously.
The funeral has been scheduled for Friday, November 22nd at 11:15am in San Francisco. We hope that everyone can come together to remember Ben's extraordinary, though all-too-short, life and to support Ben's family through this tragic event. (Please note that the family has requested no flowers or wreaths.) We have set up a website where you can find more details about the funeral, as well as share your memories of Ben: http://www.bentaskar.com.
On that website, you will also find information about the "Ben Taskar Family Benefit Fund", created to help support Anat and Aviv in light of Aviv's continued medical care.
More resources:
Featured People
---