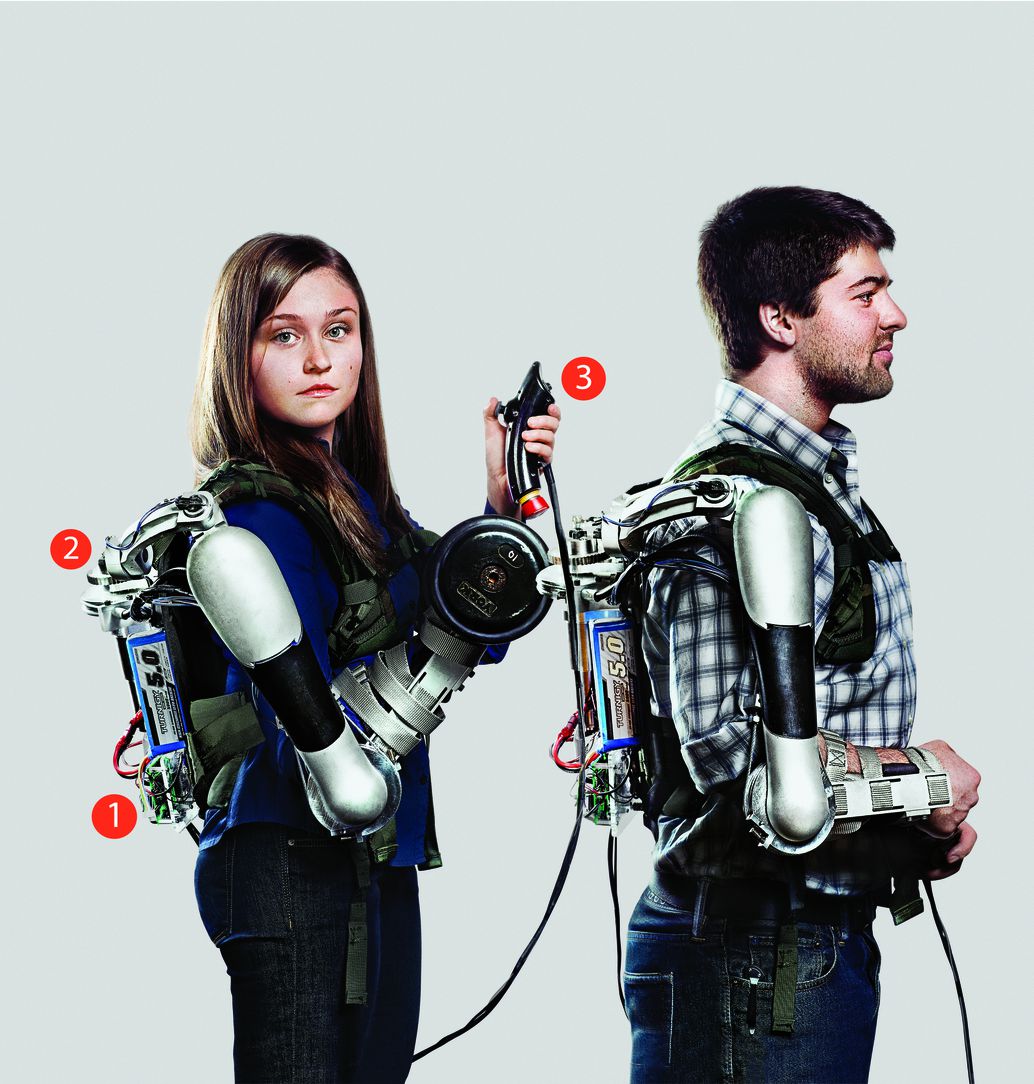 NVENTION AWARDS 2014: A POWERFUL, PORTABLE, AND AFFORDABLE ROBOTIC EXOSKELETON
By: Gregory Mone | Posted 6 May 2014
Left: Titan Arm, Photo by Marius Bugge.
Surviving a stroke or debilitating injury is often the start of a very long ordeal. Physical therapy can be slow and strenuous with no guarantee of recovery. Robotic exoskeletons can sometimes provide the support a ravaged body needs to heal—and strength when it can't—but they typically cost more than a car and must be anchored to a wall and plugged into a socket.
In late 2012, a team of mechanical engineering students at University of Pennsylvania set out to build a portable, affordable exoskeleton. Two semesters of late nights and long weekends later, Elizabeth Beattie, Nicholas McGill, Nick Parrotta, and Nikolay Vladimirov had the Titan Arm: an efficient, lightweight, and surprisingly powerful robotic limb. Its actuator, or electronic muscle, could provide resistance during therapeutic exercises and can augment strength, allowing its wearer to lift an additional 40 pounds with little effort.
Featured People
---
Robotics MSE '17; PhD, MEAM '20 - COO & Co-founder, Treeswift
Robotics MSE '14 -Lecturer, ESE University of Pennsylvania