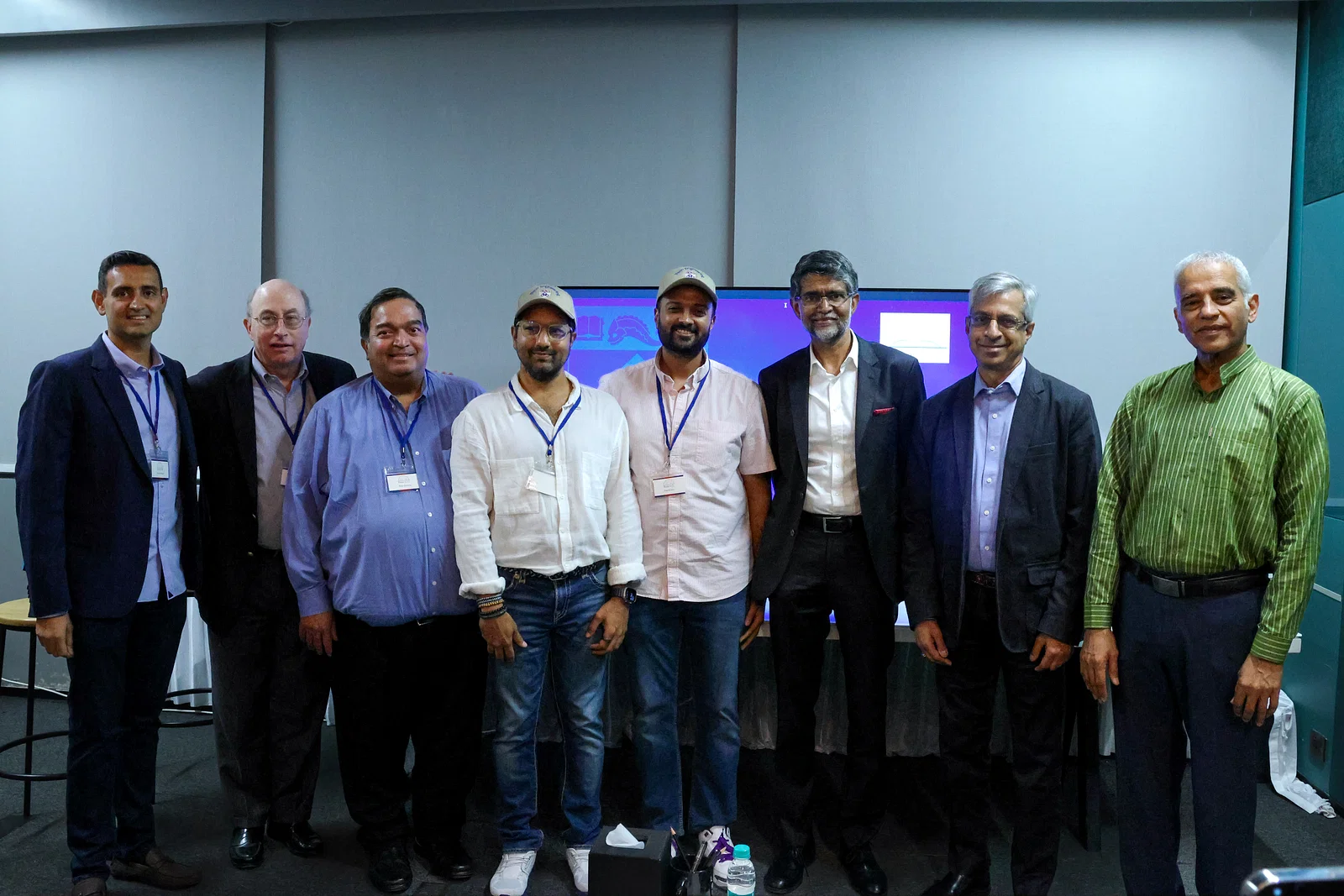 Article written by Abhishek Nair of the Free Press Journal
Full Article
Mumbai: With the University Grants Commission (UGC) pushing for foreign universities to open branches, as per the draft guidelines released by the body, a lot of its success hinges upon the willingness of these elite institutions to set up camp in India.
Speaking on the sidelines of the 5th Penn India Technology Forum in Mumbai on Friday, which had the presence of Penn Engineering leadership, alumni, and students, University of Pennsylvania professors Rajeev Alur and Vijay Kumar expressed optimism at the idea of the Ivy League institution playing a role in India's higher education goals while speaking to the Free Press Journal.
"UPenn can think about opening a branch in India. This change of policy by UGC can be evaluated by the institute and open up a lot of opportunities for Indian students," stated Alur, who serves as the Zisman Family Professor of Computer and Information Science at UPenn.
The sentiment was seconded by the Nemirovsky Family Dean of Penn Engineering, Professor Vijay Kumar.
"UPenn would be interested in building a branch or helping out with the process but for that, we need more details," stated Kumar, who lauded the talent and capital available in India along with a huge English-speaking population.
No single solution for ChatGPT's 'cheating' problem
Artificial Intelligence, which has proved to be a boon and a bane for academicians around the globe, was discussed between alumni and students. The increasing popularity of OpenAI's ChatGPT received a mention from Alur, who believes the chatbot's use for cheating can be countered by some solutions.
"I think there are some solutions that can probably address the cheating problem with ChatGpt. One is students can be asked to not use it which would be difficult or they can completely redesign its testing. ChatGPT tests the understanding of students and educators will take time to figure out the tool," stated Professor Alur.
Ivy League prestige persists despite growing choices in US
While AI as a field has piqued the interest of several Indian students, who are pursuing higher education in the US, Maths, and Computer Science have also found a liking among them. Pursuing these courses from Ivy League institutes, which include the likes of Brown, Columbia, Harvard, and more apart from UPenn, is often a dream that can do wonders for one's academic and professional career.
With 1,99,182 Indian students pursuing higher education in the US between 2021-2022 according to the Open Doors Report, achieving a degree from an Ivy League institute is no longer the primary goal though it sets itself apart from other universities.
"Engineering, local arts, and humanities are still some of the best in Ivy League institutes. The technologies and designs that UPenn or other Ivy Leagues have are different from traditional institutes," stated Kumar.
Photo: UPenn Professors Rajeev Alur, Vijay Kumar, Sampath Kannan and Dream11 CEO Harsh Jain graced 5th Penn India Technology Forum in Mumbai | Alekha Choksey
Featured People
---