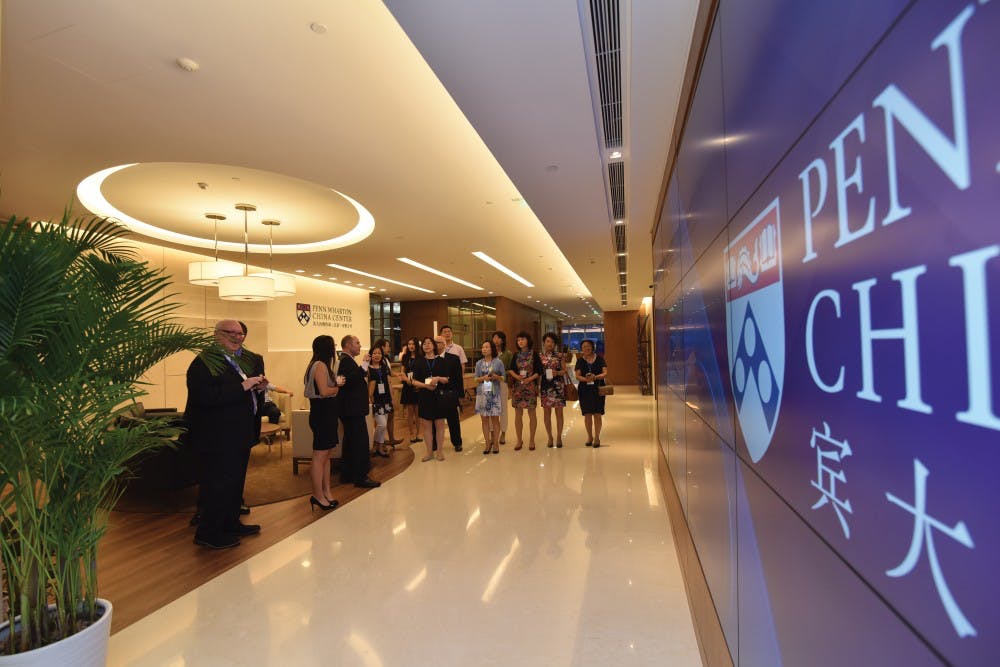 Penn Wharton China Center kicks off with "First 100 Days" celebrations, incorporating all 12 of Penn's schools
By: Bryn Ferguson | Posted 9 July 2015
On June 18 and 19, the School of Engineering held its event at the PWCC on General Robotics Automation, Sensing and Perception, or GRASP. The first day was focused on high school education research, attended by between 30 and 40 Chinese high school students. The second day consisted of research presentations with between 60 and 70 faculty from Chinese institutions.
Engineering Professor Jianbo Shi was one of the six faculty members from the School of Engineering who attended, and hosted a talk on social vision.
Shi said that he was particularly moved by the high school students' interest.
"The high school students were very impressive," he said. "These were students who are very interested in robotics and participated in a robotics competition in China. They were extremely well-spoken and asked lots of interesting questions."
Given the nature of the education system and culture in China, Shi said that the students' interest in robotics was notable.
"Most Chinese students are very focused on the exam culture because these extracurricular activities don't count towards any of the entrance exams, so this is pure personal interest in this technology, which I find very touching."
The School of Engineering's presence in China is valuable because of the growing need for advances in China's technology sector.