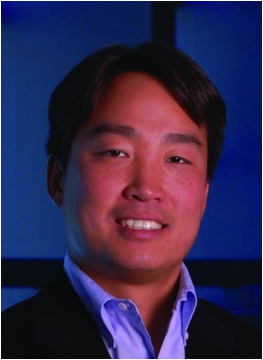 Daniel Lee
GRASP Faculty Member until '18, Executive Vice President, Samsung Research
Dr. Daniel Lee left Penn in 2018, to see more information about his new position visit: https://www.ece.cornell.edu/faculty-directory/daniel-dongyuel-lee
Dr. Daniel Lee was the UPS Foundation Professor in Transportation of Electrical and Systems Engineering in the School of Engineering and Applied Science and Director of the General Robotics, Automation, Sensing and Perception (GRASP) Lab. He joined the Penn faculty in 2001, after six years in the Theoretical Physics and Biological Computation departments of Bell Labs. His research focuses on improving the speed and efficiency with which computers and other artificial systems process information, in part by using biological systems as a model for intelligent robotic systems that can learn from experience.
As Director of the GRASP Lab, he leads a $13 million research center that integrates computer science, electrical engineering, and mechanical engineering to develop technological innovations. GRASP researchers have pioneered such vital areas as building autonomous vehicles and robots, developing self-configuring humanoids, and making robot swarms a reality. Dan served from 2008-2011 as Evan C Thompson Term Professor for Distinguished Teaching and in 2006 received the Lindback Award for Distinguished Teaching, Penn's highest cross-university teaching award.
Dan is also the co-director of the CMU-Penn University Transportation Center, his group focuses on understanding general computational principles in biological systems, and on applying that knowledge to build autonomous systems. Dan is a Fellow of the Institute of Electrical and Electronics Engineers (IEEE) and in 2004 received the prestigious Presidential Early Career Award from the National Science Foundation. He earned a PhD in Physics (1995) from the Massachusetts Institute of Technology and an AB summa cum laude in Physics (1990) from Harvard University.
The UPS Foundation Chair in Transportation, one of three UPS Foundation Chairs at Penn, supports studies of transportation management as enabled by technology. The UPS Foundation was established in 1951 with a mission to help build stronger and more resilient communities around the world, focusing on: Diversity, creating opportunities for underrepresented communities; Volunteerism, promoting volunteerism and building capacity within the nonprofit sector; Community Safety, enhancing community well-being through road safety and humanitarian relief; and Environment, supporting energy conservation and reforestation.
Ph.D. Students
PhD, CIS (on leave of absence)
---